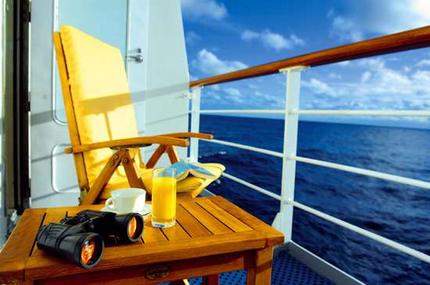 Cruises are a popular way to vacation and offer travelers the opportunity to visit places all over the globe in style. It can also be a great way to vacation by yourself. Whether you will be traveling alone or scheduling an over-the-top girls' weekend, a cruise can be the answer. In fact, many cruises are particularly receptive to singles. The options are endless.
Theme: From crazy, single college co-eds on Spring Break, the Single & 60 crowd, and everything in between, there is a cruise designed with you in mind. In fact, traveling with a group of like-minded people can be much more enjoyable.
Educational: A popular new trend in cruising is to offer educational classes, language lessons and lectures by experts in the field - even with actual college professors. You can cruise to Alaska while learning about the native wildlife and the state's history. You can cruise to the Galapagos Islands while learning about Darwin's theory of evolution. Anything is possible on a cruise ship today. Plus, you can choose to mingle with your fellow classmates after class or make reading the text an excuse to escape to the deck for some sun.
Smaller Ships: Many times, a smaller cruise ship or sailing vessel creates a sense of community and general closeness. There are more opportunities for singles traveling alone to introduce themselves and start conversations in a friendly environment. People tend to relax as soon as they set foot on deck and are very receptive to meeting people and talking about anything other than the work they just left behind.
Mega Ships: Conversely, singles who are traveling alone in order to get some extended "me" time might prefer the anonymity of a mega ship. The sea of people traveling back and forth in the hallways and the plethora of activities available to passengers provides a person with plenty of room to hide, if they so choose. There is always a free deck chair for reading a good book without interruptions or for catching some rays by the pool.
Girly Stuff: If your solo traveling involves six single-for-the-week girlfriends from high school, plan on a cruise with lots of girly activities. A spa is mandatory; be sure to schedule a group mani/pedi in advance. A hopping club or dance floor is also a necessity. A smaller ship or one geared more towards families will not suit your needs as well as others. Ask your friends, ask in the CruiseCrazies forums, and see if your travel agent recommends any particular cruise for a non-stop party.
Many people enjoy cruising solo. If you follow these simple guidelines, you will too.