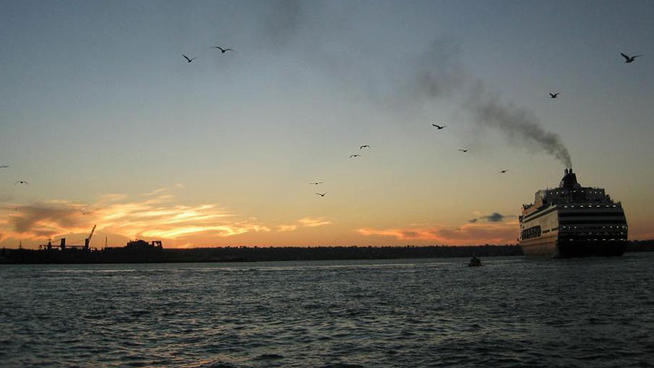 It's the big day you've been waiting for. You have your cruise tickets, two weeks off from work, and a pocket full of cash and credit cards. Once you get onto the ship, you can just sit back, sip umbrella drinks, and relax. Well, not quite.
Cruise ships are like little cities where people go to relax and let their guards down. That's usually when people get into trouble. There is a false sense of security being on a cruise ship. After all, the crew is there reminding you everything is being taken care of for you. It's your responsibility to make sure nothing unpleasant happens to you.
It's essential to leave your house as secure as feasible when going on a cruise. A home security system can prevent the random break-ins in a neighborhood. A service such as www.securitycompanies.com can help you find a security professional, so you don't have to work to make sure your home is secure while you're away.
Luggage Awareness
Much like an airline flight, once you hand your luggage over to the cruise staff, you won't see it for hours. Don't put your home address on your luggage tags, as it makes it easy for home burglars to identify the people who won't be home for awhile.
Use plain-looking luggage that doesn't advertise your wealth. If the locks are old and flimsy, use a luggage strap to help secure the bag. This can also help you identify a bag that may have been tampered with. If you suspect someone has broken into your bag, contact the ship's crew immediately. Smugglers can put drugs or other items into your bag, then claim them at the destination.
Crime and Cruise Ships
Cruise ships are subject to the laws of whatever country the passenger is from, the particular waters the ship is sailing in, and its home port. Crimes on board a ship are difficult to solve because crime scenes become contaminated, and there are usually no police stationed on board. Crime statistics on a cruise ship are very low, but when crimes do happen, they are rarely solved, which is why it's so imperative to be aware of your belongings and surroundings at all times.
Be Secure in Your Cabin
When you enter your cabin, prop the door open, and check the bathroom and closet before you close the door. Many of the crew members have keys to the cabins, and the locks tend to be old and are rarely re-keyed. Use the ship's safe for all valuable belongings. Don't leave valuables in your room or out in the open, such as on a bedside stand. It is unfortunate, but cruise ship staff are usually paid low wages, which can make a bracelet or wallet left on a table a serious temptation to steal.
Be Safe Out on Deck
Stay in public places, and if you see suspicious behavior from someone, report it to the crew immediately. Since people can't get off the ship, someone causing a problem needs to be addressed before other people have issues, too.
Being on a cruise ship isn't inherently unsafe, but people do tend to forget their common sense when on a ship. Be mindful of your safety and security on a cruise ship just as you would while walking down your city block. You'll have a safe and enjoyable trip that's worth remembering, in good ways.
What tips do you have for cruise safety? Share them in the comments!