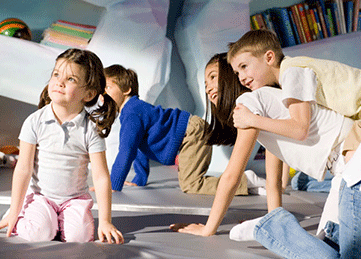 Cruise ships are not just playgrounds for adults, they are designed with just as many attractions for the younger ones. Traveling with the kids can be a stressful experience, however it doesn't have to be. There are plenty of ways to help keep them safe, helpful methods for 'keeping tabs' on them, ways to manage expectations for cruise ship behavior.
This article, Top Tips for Cruising With Kids, offers valuable tips including how to pack smart for the kids, booking a safe cabin, and guidance on selecting the most family friendly cruises.
CruiseCrazies member crazy4disney (Gina) created a list "cruise rules" which has been updated over the years. Here's how she described it:
My son and I have been sailing since he was just turning 6, and he's 17 now. From the very beginning, I made a "cruise rules" list, and made him read it and sign it (which I think helps kids feel and become more accountable). Over the years the list has been tweaked to reflect new privileges with age and maturity, but the gist of it is the same.
Gina has been kind enough to share a copy of her "cruise rules" which has been formalized into a printable Microsoft Word document which can also be edited with new or modified rules as desired.
Download it here: Cruise Rules for Teens and Kids