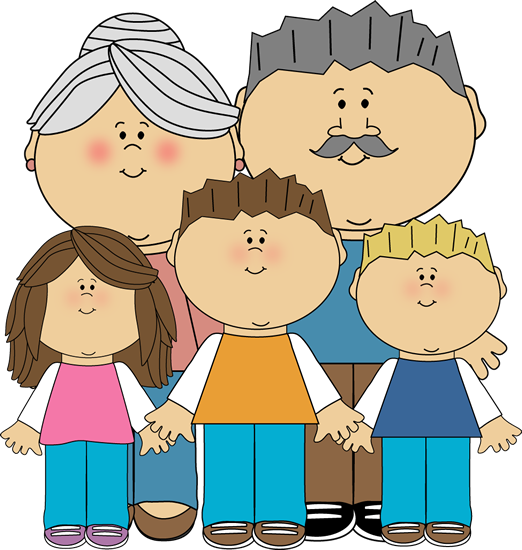 My husband and I recently became first-time grandparents, and we are eagerly looking forward to the joy, fun and laughter associated with the pitter-patter of little feet – a sound we haven't heard in a very long time. I now find myself beginning to view life from a grandparent's perspective – and, of course, that includes planning vacation time. I envision taking my grandchild - when he's of a reasonable age, of course – on a cruise adventure with Grammy and Gramps. Oh, the fun we'll have!
I immediately became curious as to what sort of steps were necessary in preparing for such a grand undertaking as a "cruising with granny" vacation. I fired up the iMac and began my research in case I should some day find myself planning a cruise or two with my own grandson. I thought I would share what I found.
Decide if the parents will come. Obviously, parental preference is key. No doubt, they will – and should – have some say in the vacation plans involving their kids. One big advantage to ditching the parents is the bonding factor. Kids will ordinarily turn to their parents when in need, and in their absence will be looking for another trusted face – yours! You have a wealth of experiences to share, and that makes for great bonding moments. On the other hand, bringing the parents along means that you can share the childcare responsibilities, making it easier to schedule "me" time for everyone. Also, take a look at the number of the little darlings you'll be bringing. If you are planning to be surrounded by all seven of your grandchildren, suffice it to say you'll need some help.
You'll need written permission. If they do decide to entrust you with their treasured offspring, you will need a permission letter from the parents, the kids' health insurance cards and medical history.
Involve the kids in the planning. Start by looking over cruise brochures together and ask them what they would like to do and see in the places you'll be visiting. The web is a great resource, and most grannies and gramps are web savvy these days. If not, the kids will be more than happy to show you around.
Try a test run. I once had a miserably homesick child sleep over for a night and then had to call the poor girl's mother in the middle of the night to fetch her. Not a good scenario if you're at sea. Are your grandchildren ready to spend a week with you in distant places? If in doubt, do a trial run. Invite the kids for an overnight at a beach resort or theme park and see how the interaction goes. This will give you some idea if they're ready for a cruise.
Bring a buddy. Owning a pair of cats is better than owning just one. The same can be said for kids on a cruise. Invite a same age friend or cousin to keep your grandchild company. Double the fun!
If possible, book adjoining rooms or a family suite. The more room you have to spread out, the better. A balcony is a plus, too – you can escape to fresh air without leaving the cabin.
Explore the onboard kids' programs. Your grandkids may prefer to hang with you the entire trip – yeah, in your dreams, Granny! Still, it's worth checking out the kids' clubs. The kids will make friends, and you'll each get some much-needed space.
Bring along a few quiet-time activities. Even though there may be 24 hours of fun on the ship, you'll want the kids to retreat to the cabin for rest or bedtime, and having a few games, cards or puzzles will keep them occupied – along with a favorite stuffed animal or blanket.
Use the ship's newspaper to plan the next day's activities. If you have a schedule, the day is apt to go much more smoothly.
Set firm limits and enforce them. Yes, you are their loving grandparents first and foremost, but on vacation you are also their caretakers, and ground rules must be set and followed. A small whiteboard or yellow Post-Its for jotting down notes to each other will help keep the lines of communication open.
Introduce the Kids to Journaling. It's never too early – or too late - to teach them the lost art of recording their experiences in a diary. While the trip may fade away once they return home, they will be grateful for those memories when they get older.
By Janice Neves, CruiseCrazies Contributor
For more cruise news & articles go to http://www.cruisecra....com/index.html