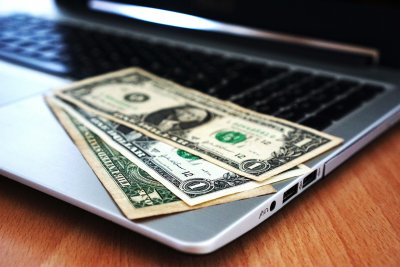 Traveling costs money, but there are ways that you can cut back on your expenses and leave more cash for your next trip.
Schedule at the right time: "The best way to save money when traveling is simply to schedule your trip at the right time," said Anthony Tucker, All Inclusive Outlet. "Your destination may be in the middle of a season that is different from your home, so that can affect the rates for both transportation and accommodations. Seasonal rates vary depending on where you're headed, so be sure to do your research to determine the best time of year for your chosen destination."
Book early: "At least nine months in advance if you can," said Margie Lenau of Wonderland Vacations. "However, do not book until you are sure of your travel plans. There are change fees that can add up and cost you more in the long run."
Bring snacks: "I always take packets of instant oatmeal with me," said Lenau. "It saves money on breakfasts or a snack, and I won't go hungry. All you need is hot water, which is readily available at most places."
Go all-in: Tucker explained that staying at an all-inclusive property is one of the best ways to get the most bang for your buck while traveling abroad. "While some may shy at the initial cost, keep in mind that all-inclusive resorts come with countless amenities to ensure your stay is comfortable and enjoyable," he said. "An all-inclusive provides not only a great room to stay in, but also most (if not all) of your meals, beverages, and many onsite activities like snorkeling lessons and food tastings. The flat rate for an all-inclusive can be much easier to budget with, rather than having to account for small expenses here and there that can certainly add up."
Focus on preferences: "You can also save money by focusing on vacation preferences rather than a specific destination while planning," said Mark Noennig, executive vice president at The Mark Travel Corporation. "Rather than being dead-set on a specific place, explore travel options by activity, theme and culinary preferences."
Book with a travel agent: "We always advise that people book with a travel agent," said Noennig. "Contrary to what some people would probably assume, recent research by the American Society of Travel Agents (ASTA) showed that agents could save consumers an average of $452 per trip. Travel agents have the optimal amount of experience and knowledge needed to build the best package possible, regardless of the budget."
Stick to a budget: "Once your trip is finalized, make sure to decide on a budget and stick to it," said Noennig. "Planning your activities ahead of the trip through your travel agent can minimize unexpected in-destination expenses. That way you can manage how much money you and your family are willing to spend before you ever step foot on a plane, which can help make trips a lot less stressful. Pre-established budgets and plans let you focus on fun instead of your wallet."
Article Courtesy Travel Pulse and Seven Sea Journeys/News 
Re-posted on CruiseCrazies.com - Cruise News, Articles, Forums, Packing List, Ship Tracker, and more.
Photo: Courtesy of Pixabay Free Images
Edited by sunluva7