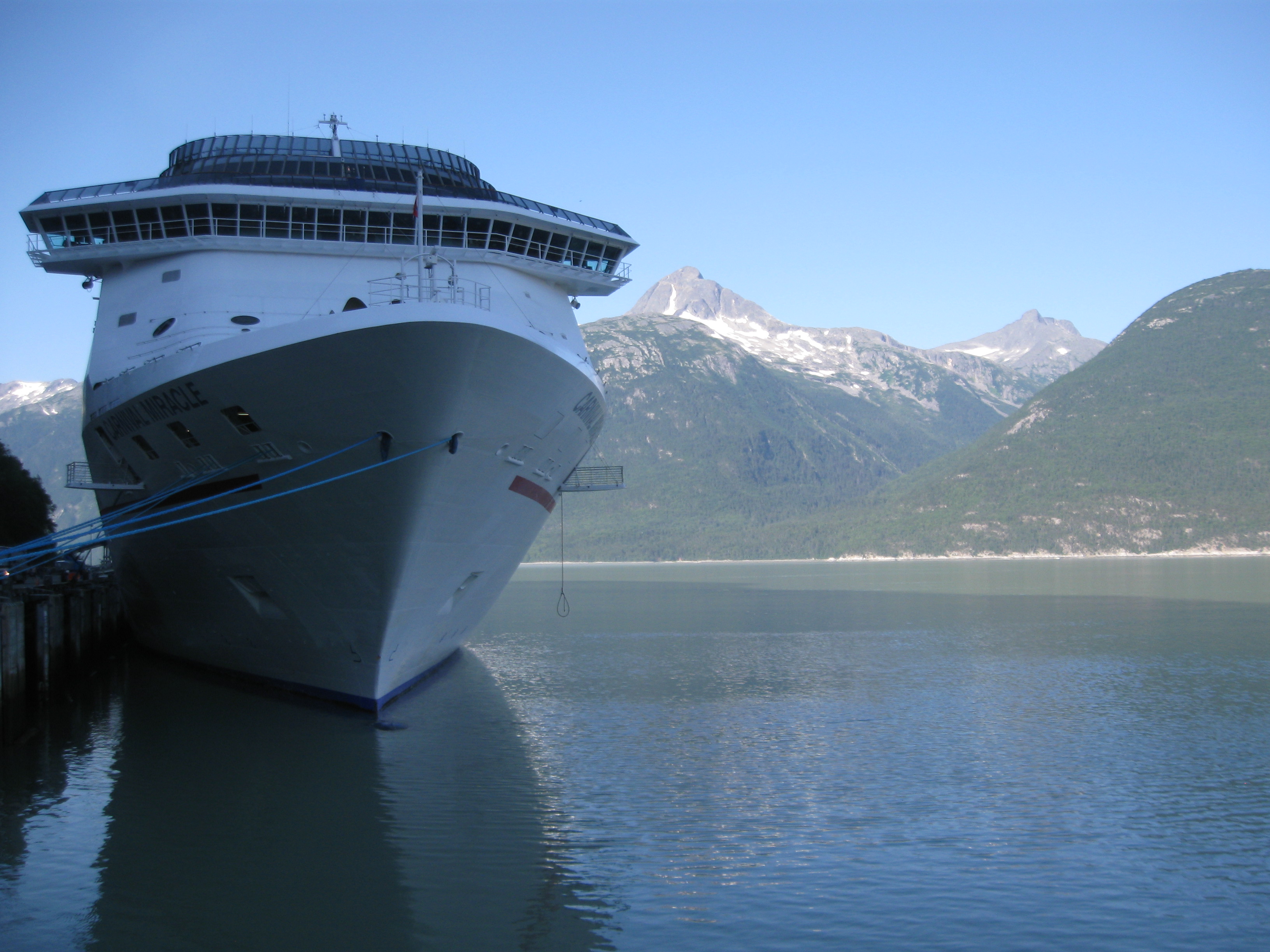 If you've been on a few cruises, you've probably learned the hard way that there are a few things that would have come in handy or saved the day if you'd remembered to pack them. No, I'm not talking shoes. I mean things that come in real handy in a pinch. So, for you first-timers or for those of you who may not have thought about it, here are ten useful items to add to the top of your packing list.
1. Earplugs. Take it from me. I live with a guy who snores on a regular basis, and there are some nights I could not survive without these lifesavers. Not only are they useful for blocking out a noisy Neanderthal, but also good for muffling ship noises and annoying neighbors.
2. Flashlight: Whether you have a dark inside cabin or are unlucky enough to be caught in the dark during a cruise ship emergency, you will be very grateful for the backup light.
3. Power strip: iPod, iPad, iPhone, iMac – I-yai yai! If you are tethered to your electronic gadgets and wouldn't dream of leaving home without them, a power strip is a must. Sure, you could alternate your devices, taking turns at the one plug, but you'll be cursing if all of a sudden you need to call home and your cell is dead because it didn't have a turn at getting charged up.
4. Extra AA or AAA batteries – or a camera battery. Obvious, but easy to overlook. Load up on extras before your vacation, and you won't be paying a king's ransom to buy them in port. Besides, you don't want to be standing in front of one of the Seven Wonders to find that you camera just died with no battery backup.
5. Extra SD card. If you fill up the first one while shooting pictures and you're only half way through your vacation, you'll be grateful for the spare. It's a good idea to bring extras from home, because you may not be able to find one suitable for your camera or your preferences in a foreign port.
6. Zip-lock bags. Bring along bags in assorted sizes. One and two-gallon size are great for packing and protecting your dress, shirts, skirts & sweaters from madness & mahem in your luggage. Just fold, insert and squeeze out the air. I also use the two-gallon size for all those newsletters, travel books and brochures to protect them from moisture. Quart size bags, of course, are required for the 4-ounce liquid airline carry-on requirement, but are also good for packing small snacks for tours and returning home with those little amenities from the cabin bathroom. Finally, the snack size bags are perfect for the smallest items – jewelry, hairpins, earplugs and other tiny objects that could potentially be lost in the shuffle.
7. Bubble wrap: Say what? Did you run out of clean underwear to wrap your breakables in for the trip home? Bubble wrap is incredibly good at protecting your breakable souvenirs, weighs next to nothing and takes up little room in your luggage. If the fragile item contains liquid, place the bubble-wrapped item in a Zip-lock bag first to protect the rest of the things in your luggage
8. Reusable beverage container. I am not a huge soda drinker, and even if I was, I'm too cheap to pay for a beverage package. Therefore, I bring a reusable bottle filled with travel packs of Crystal Lite, ice tea or other drink mix and pack it in my luggage. I fill it in the morning with water from the tap, mix up my favorite beverage and store it in the fridge for the day. A second bottle comes in handy in port or at the pool.
9. Suction hooks. Storage in a cruise cabin is at a premium, and there never seem to be enough hooks to hold scarves, caps or damp swimsuits. In fact, sometimes there aren't any hooks at all. These little gems can be attached just about anywhere, depending on the surface, freeing up precious counter space.
10. Duct tape. Duct tape is famous for marking your luggage for easy identification at the airport and cruise port. What a lot of folks don't realize is that is also handy for shoe repair, first-aid, emergency fixes, leaky things, and a hundred other uses. I was cursing myself for not bringing this necessity along on my last trip. My U-shaped head pillow for the plane sprouted a tiny, pin-size hole. As time went on, the hole became bigger, leaving a trail of tiny, white pellets floating through the air all around me, sticking to my clothing and everything else I came in contact with. I plugged up the hole with a foam earplug and patted my self on the back for my ingenuity. It worked for a little while, until the hole became as round as a dime and the stuff was pouring out of the cushion like a snow machine. I wound up tossing the pillow under the seat on the plane, where it stayed. I would have loved to see the crew cleaning up that mess!
By Janice Neves, CruiseCrazies Contributor
For more cruise news & articles go to http://www.cruisecra....com/index.html
Re-posted on CruiseCrazies.com - Cruise News, Articles, Forums, Packing List, Ship Tracker, and more