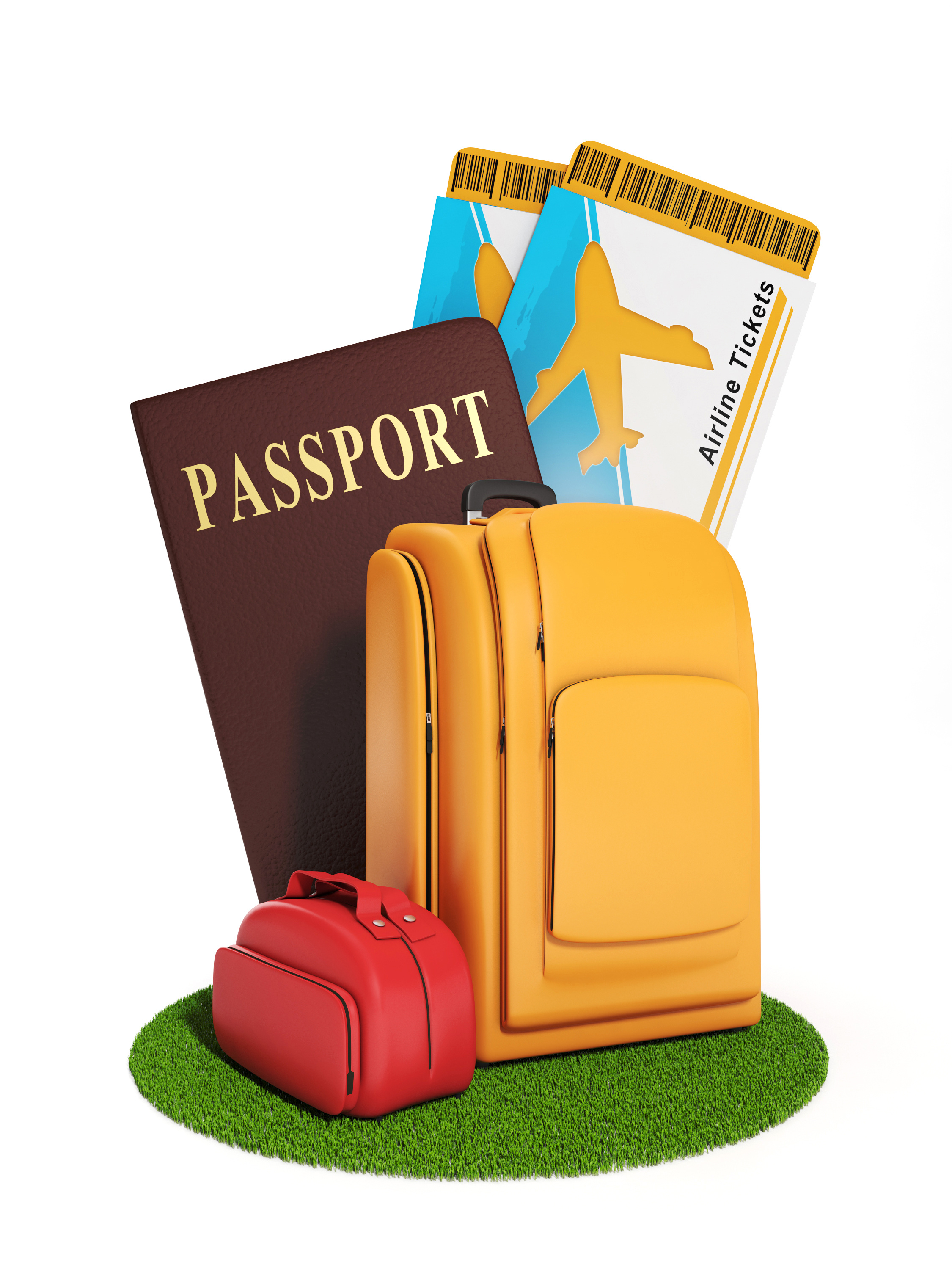 In the excitement of getting ready to depart for vacation, it's easy to overlook trip-related responsibilities that should be completed before leaving the house. Some of these chores make travel easier, and some are absolutely necessary. Don't leave home without checking the following list:
1. Charge your devices. Be sure your phone, reader, tablet, laptop, camera batteries and any other device you can't do without are fully charged before you leave. You don't want to risk the need to make or receive an important call or message on route only to find your gadget is dead. While you're at it, don't forget to pack the appropriate power cords.
2. Upload Media to Your Electronic Gadgets. Load your smartphone or tablet with your favorite music, books and movies to enjoy while you're in flight, in line or during downtime. Update your contacts, too, so you'll be able to easily reach people and places while traveling.
3. Make sure your meds are packed - in your carry-on bag! You don't want to be hundreds of miles from home to discover you forgot your meds or, even worse, you packed your meds in your checked luggage, which has gotten lost in transit. Your life depends on it!
4. Check the weather forecast for home and destination. Knowing what Mother Nature has in store for your trip will help you in deciding what to wear, what to pack and what activities to plan. A smartphone weather app will be very useful wherever you are during your trip.
5. Be sure you have all your documents. Use cloud-based services to save electronic copies, but also have hard copies of the most important docs. This includes boarding documents, itinerary, travel confirmations and, above all, your government ID. You're not going to board that internationally-bound cruise ship or flight without your passport.
6. Notify your bank of your travel plans. Let your credit card company and your banks know when and where you will be to avoid any security holds being placed on your accounts while you're traveling.
7. Unplug your home appliances. By pulling the plugs on your appliances (think TV, toaster, computers, etc.), you'll prevent an electrical surge or fire from damaging your equipment or home and save on energy costs in the process.
8. Stop deliveries. Piles of uncollected mail and unread newspapers are a sure fire way to invite thieves to rob your house. Have it held or have a trusted neighbor pick it up for you.
9. Hire a house sitter and pet sitter. Responsible teens and college kids are always looking for ways to earn money. Ask a trustworthy kid or neighbor watch your house for you while you're away. This is especially necessary if you have pets in residence. If you're not boarding your pets, make sure someone is taking care of Spot or Fluffy.
10. Check your flight status. You don't want to wait until you get to the airport to find that your flight has been delayed a few hours or canceled altogether. Download your airline's app or one of several other handy flight checkers to monitor your flight status before you leave home.
11. Photograph your luggage and its contents. In the event your luggage is lost or stolen, you'll have a record of what you packed and its value. This goes for your carry-on bag, too.
12. Clean out the fridge and take out the trash. The last thing you want when arriving home from a week or two in paradise is to face a house smelling like a landfill and a fridge full of festering garbage.
Pleasant journeys!
By Janice Neves, CruiseCrazies Contributor & Authorized Agent
Re-posted on CruiseCrazies.com - Cruise News, Articles, Forums, Packing List, Ship Tracker, and more.
Please visit CruiseCrazies.com for more cruise news & articles.
Featured photo credit: Dollar Photo Club