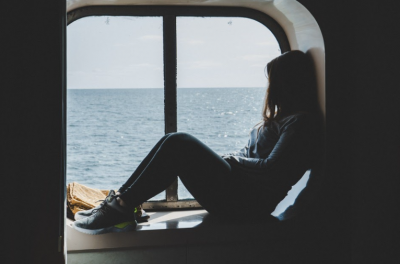 Even though a cruise may not seem like a good idea for the moment (it's still 2020 after all), it never hurts to be prepared. So, if you're already dreaming of your next cruise, here are a few tips and tricks to make the most out of the experience.
Take Advantage of The Setting
Depending on the type of cruise you select, there will be certain perks included in the package. Things like massages, time spent by the pool (sunbathing or just chilling), fancy drinks, and great company can turn a vacation into a wonderful experience, so why not enjoy it?
Of course, you don't have to spend all your time by the pool or in the bar. You should also find physical activities to keep you active and social. Also, some cruise ships also offer access to a casino room, with access to a pool table, roulette, and other joyful activities someone on vacation may want to try.
If not, don't worry. As long as you have access to the internet, you'll always have access to sites like Casumo. This way, there is plenty of entertainment available even if the cruise ship is a bit lacking in offers.
The secret to a great cruise experience is to keep your mind open and take advantage of everything that's available.
Don't OverIndulge
Food and drinks are usually available in a wide range of options for everyone. However, it's best to keep an eye on your eating and drinking habits. If you overindulge or allow the kids to go crazy on sweets and candy, there's a high chance you'd get sick (especially if you're not used to life on a cruise ship).
Even on vacation, it's best to eat and drink in moderation. This way, everyone will have a good time and you won't end up with a few extra pounds at the end.
Also, if you're not much of a drinker, pay attention to the drink packages offered by the cruise line. While it may sound nice to forgo any money worries while on board, these packages usually include around six or more daily alcoholic beverages, which can be a lot even for two people who only drink occasionally.
Use Your Devices
Back in the Dark Ages, cruise personnel used written documents and lists to organize life on the ship and communicate with passengers. Luckily, nowadays, we can use our smart devices to book trips, order food, and keep track of everything that's happening on the ship.
There are a few apps you can download for free on your smartphone (ask the organizing company about it) and then connect to the ship's itinerary and schedule. Some apps even allow for different passengers' groups anyone can join, which may lead to making new friends.
However, in our device-oriented world, there may not be enough slots in your cabin to charge everything (especially if the entire family is present). As such, it's best to think ahead and get a multi-port adapter.
Take the Trips
While life on board can be fun, it gets boring pretty quickly. True, the personnel will provide entertainment of various kinds, but there will be days when all you can see is the ocean and the other passengers.
So, to make the most of this experience, try to take as many trips inland as possible. It may be a bit costly, but you won't forget it anytime soon. Also, the pictures and videos will be you next months' bragging posts on social media!
Wrap Up
Whether you're preparing for your first cruise or you're just looking forward to a new experience, it is best to have a few tips and tricks up your sleeve. Depending on the type of accommodation you book, life on a cruise ship can be quite constraining since every inch of space is used with efficiency in mind.
Still, if you know what to expect and prepare ahead, nothing can ruin your vacation! So, make sure to stay informed and stay open to a new point of view on the world.
Edited by Jason