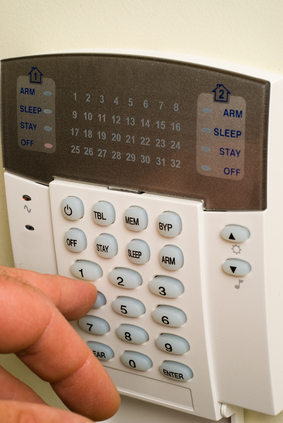 When you're planning your cruise vacation and all of the fun you're going to have, you also need to plan on how you are going to protect your home while you are away.
How do you ease your mind? Installing security protection such as the LifeShield wireless home security system is one way. Life Shield uses Broadband Internet or cellular technology as its primary monitoring system. Most alarm systems transmit a signal to a monitoring center to protect against burglars, fire and other dangers. Also, because it's wireless, there are no wires for burglars to unplug or pull out.
Keep an Eye on Your House
There are other practical ways to guard your home against intruders. You can hire a pet or house sitter (someone you trust, obviously). Send a request to the Postal Service to hold your mail so it doesn't build up in your mailbox— which can be a tip to burglars that you're away. While you're holding your mail, also stop newspaper delivery. That is also a giveaway no one's home.
Turn it Off and Lock it Up
A neighbor can watch your house and perform such duties as watering the lawn. As far as inside the house goes, setting timers to turn lights on and off at intervals gives the impression the home is occupied. Also, make sure your house is locked. That sounds obvious, but using the deadbolt and other locks you wouldn't normally use can add security to your home. Unplug electronics so you don't have to worry about having an appliance draining energy while you're away.
Keep it Quiet
Even though you might be excited about your upcoming cruise vacation, don't talk with too many people about it. Word could get out you're away for an extended stay and give the wrong people the wrong ideas.
Don't tip off criminals on the web, Independent Traveler.com advises. That means not going into detail on Facebook and Twitter where you'll be and when. You can always tell your friends about your adventures and post embarrassing photos of yourself at the tiki bar after you return.
Independent Traveler.com has home-safety tips as well. It might sound extreme, but if you're going away for more than a week, notify police of your plans. A police officer might go out of his or her way to patrol past your house occasionally, and the presence of law enforcement is a deterrent to criminals.
Keys
Remove any spare keys before you leave. If a criminal suspects you're not at home, under the mat or in the flower pot are some of the first places the criminal will look to gain easy entry to your house.
Check the Temp
If you're leaving a house key with a neighbor, request the faucets be checked to ensure the pipes aren't frozen. To prevent frozen pipes, keep the heat on a low setting to make sure your house's inside temperature doesn't get below freezing.
RISMedia suggests if you keep on the thermostat, don't set it below 55 degrees. And speaking of cold temperatures, arrange for snow removal if you're going on a cruise during the winter season. Some places might have laws requiring snow removal anyway, so you don't want to break the law while on vacation.