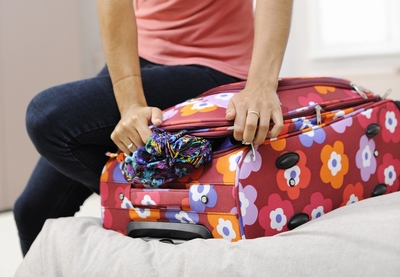 For anyone who's enjoyed the pleasures of cruise travel, they'll know that there are a few items that should always be packed in order to make the trip as enjoyable, memorable and relaxing as possible.
Although mainstream cruise lines allow a little leeway in terms of how much we can take on board, it can still be a struggle. So here's a few essential items that can save you space whilst maximising your enjoyment.
Most cruise ships have swimming pools, so be sure to take some hanging clips with you so that you can hang your swimsuits out to dry in the shower. And regardless of what sized bags you have, always be sure to roll your clothes as it gives you more space and limits the amount of creasing that your clothes receive.
And don't forget to take a small pool bag so that that your books and smartphones don't get splashed whilst poolside. Similarly, taking a few plastic ziplock bags means that you can take a few snacks from the buffet for a late-night feast!
Travelling around different countries means that we can often have plenty of passports, itineraries and documents to carry with us. So be sure to take a photograph of all of your important documents and print it off so that you have all of the relevant information should you misplace your wallet.
Getting a decent power extension lead for your cabin is also essential for making sure that your cameras, iPods, eReaders and smartphones are all fully charged so that you can relax in style.
And smartphones are a real life-saver on a long cruise, as they'll not only allow you to show off your sunbathing selfies to the family back home, but they'll also allow you to claim your sign-up bonus from Lucky Nugget Casino and play glamorous casino games like roulette from your bunk - much more luxurious than those noisy slot machines that some cruise ships have on board!
Other items that can make your cabin feel a little more glamorous include bringing a little night-light or even a few fake tealight candles to spare you the unpleasant atmosphere that the overhead artificial lights create.
And finally, one of the biggest challenges is working out what to put in your carry on luggage and what to put in the hold. So the best bet is to put at least two or three days worth of essential clothes in your carry-on luggage just in case either goes astray so that you can enjoy those online casino games without too much stress!