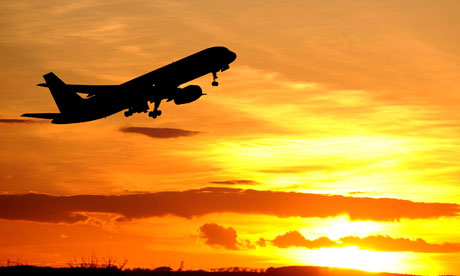 You've been hard at work researching cruise vacations and finally found the one of your dreams. Have you thought about how you will get to the ship? If the port is in driving distance, outstanding! You've just saved yourself some time, money and aggravation. However, if you need to fly to port, this should be a priority in your planning process, especially if you are considering booking the least expensive, non-refundable air you can find, because once you lock it in, it'll cost you if you want to change that flight.
Should you fly the same day of your cruise, or should you fly in the day before?
Let's look at the benefits to flying the day of your cruise departure:
Save money – no hotel needed.




Keep it simple. Fly, arrive at your destination, collect your luggage, grab a taxi (or the ship's transfer), and off you go to your awaiting ship. But wait …



Even the best-laid flight plans can go amiss, leading to delays, missed connections, and possibly bidding a fond fare-thee-well to your ship as it sails away – not a good way to start a vacation. As most seasoned cruisers will point out, flying in a day or two in advance is the only way to even consider reaching your port of embarkation. As you can see, the benefits are many:
Stress-free travel




Allows for a wide variety of available flight options




Spend a fun "night on the town" or simply relax at your hotel




Awake on the day of departure rested and worry-free




You'll arrive to your ship relaxed and ready to sail




Gives you an opportunity to explore your city of embarkation




Allows for a mini-land vacation before the cruise vacation



However, some travelers simply don't have the time or money to fly in days before a cruise. Perhaps work or family obligations simply don't allow for the luxury of a pre-cruise holiday, thereby necessitating a same-day flight to the ship. If this is the case, several steps can be taken to minimize delays and increase the odds of getting to the ship on time.
Take the first flight out of the day. The earlier you fly, the more time you will have to play with should your plane be delayed or canceled.




Allow ample time between landing and the ship's departure – five hours or more – to allow for weather-related or any other type of delays, as well as traffic once you're on the ground.




Fly non-stop! Layovers increase the chance of delays and missed connections.




Take an overnight flight. You'll arrive to port in the early morning hours, before later flights have had a chance to become backed up.




Book the cruise line air/transfer package. There's no guaranty you'll reach the ship in time, but the cruise line may offer assistance.




Pack light … carry-on only. I know, it's difficult, but not altogether impossible, especially if the cruise is 7 days or less. I once met a couple getting married on the ship, arriving on board with only a carry on between the two of them – including the bride's dress on a hanger. As frequent travelers, they had carry-on travel down to a science.




Check-in on line in advance of your flight – especially if you're not checking any luggage – anything to reduce time spent at the airport.




Be sure to follow all the rules for security regarding shoes, liquids, laptops, jewelry, etc. You don't want to be delayed one second longer than necessary.




Be sure the cruise line has your flight itinerary in their system (usually required when registering and completing the immigration information in advance on your cruise line's website), and be sure you have the ship's contact information. If it looks like you're not going to make it on time, at least they will have a record of you travel plans. Although it's unlikely they will hold the ship for you, they may be able to instruct you further on how and where to meet your ship on the itinerary.



If your cruise involves an international flight, don't even ponder the question. At the very least, always fly in a day before your ship departs in a foreign country.