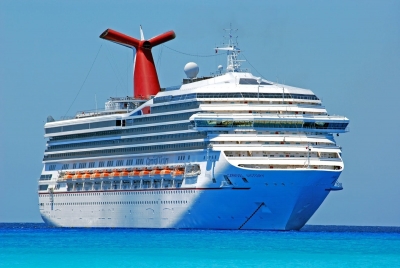 Cruising is one of the best ways to explore the world, since cruise ships can reach places that are not accessible by land. Indonesia, for example, the land comprising thousands of islands, hides gems that can only be explored by taking guided Indonesia cruises. Besides, cruises allow you to spoil yourself and your family with a little bit of luxury, but without losing the thrill of the adventure.
Cruises are life changing experiences, a step out of the comfort zone to exploring the world from an unfamiliar angle. The specificness of this type of travel requires a different approach to planning and budgeting. Although, cruising is still perceived as luxury travel, however, it may or may not be. We have put together some good pieces of advice, hoping to make your planning and cruising adventurous, fun and ultimately unforgettable! 
Copyright: Pexels I License: CC0 Public Domain

The Earlier, the Better
Just like any other trip, the earlier you start booking your cruise, the most likely you will be to find better deals. Most importantly, you can save some money by booking ahead of time, and even add some additional commodities, such as spa treatments, to your package.
Balcony Rooms Are Always Worth It…
If you plan to spend some time on the ship to relax and sunbathe, then you should definitely invest your budget in a room with a balcony. Can you see yourself taking your time to get ready in the morning, sipping a delicious cup of coffee while staring at the ocean? If the answer is yes, then the extra cost for a balcony will be worth it.
… but Interior Cabins Are Fine, too
On the other hand, first-time cruisers may be more interested in on-shore experiences. For example, if you are heading to Komodo National Park, you are most likely to spend the majority of your time exploring the shores in search of the famous Komodo Dragon.
While balconies are great, booking an interior cabin is way cheaper, and it will not jeopardise your overall experience. On the contrary, it may be the best way for sailing and experiencing more of the adventurous part. Spending more money on exploring and on shore activities is recommended when going on an adventurous cruise. As rooms with balconies cost way more, pay the extra money only if you are about to spend most of the time on the sheep, relaxing while looking at the endless blue.  
Copyright: Pexels I License: CC0 Public Domain
Don't Worry About the Currency
If you are travelling to the other end of the world, you may be wondering how and when you should exchange currencies. Besides, some itineraries include stops to several countries, meaning that you may encounter different currencies within just a few days.
If this is your case, you don't need to worry or think about converting currencies at each port. While onboard, you will use your cabin key as a card in which you can add as much credit as you wish to. When you visit new ports, you will most likely find shops that are already used to make things easy for tourists, and thus accept international currencies, such as the Euro and U.S. dollars.
Always Do the Math
"All you can eat" and "all you can drink" packages can be tempting, especially if you have no idea of how much living on a cruise ship costs. However, before your book, you'll want to do the math.
Although drink and food packages seem like good deals, they can be a bit tricky. For example, if any member of your group decides to try one of these packages, the cruise line may ask each person in the party to buy one as well. As you can imagine, this is to prevent travellers from sharing drinks.
Don't forget that even if you spend a few days in port, you will still be paying for the package. This means that you may end up paying for services that you will not use every day, making your cruise more expensive than you thought. Once again, if you are spending most or all of the vacation time on the boat, you will probably benefit from the package, however, in most cases it's better to pay for what you order. 
What About Your Car?
Unless you are flying to your port of departure, you may wish to drive to it. Just like airports, parking at the cruise port may be expensive, and even if you are a guest of the ship, this doesn't automatically mean that you will have access to any discount. For this reason, you may want to take into consideration parking at the cruise terminal or in any parking lot near the port, and then just head right to check-in and enjoy your vacation. It's advisable to always check if the car parking is complimentary with the cruising fee you are paying. 
Edited by Jason