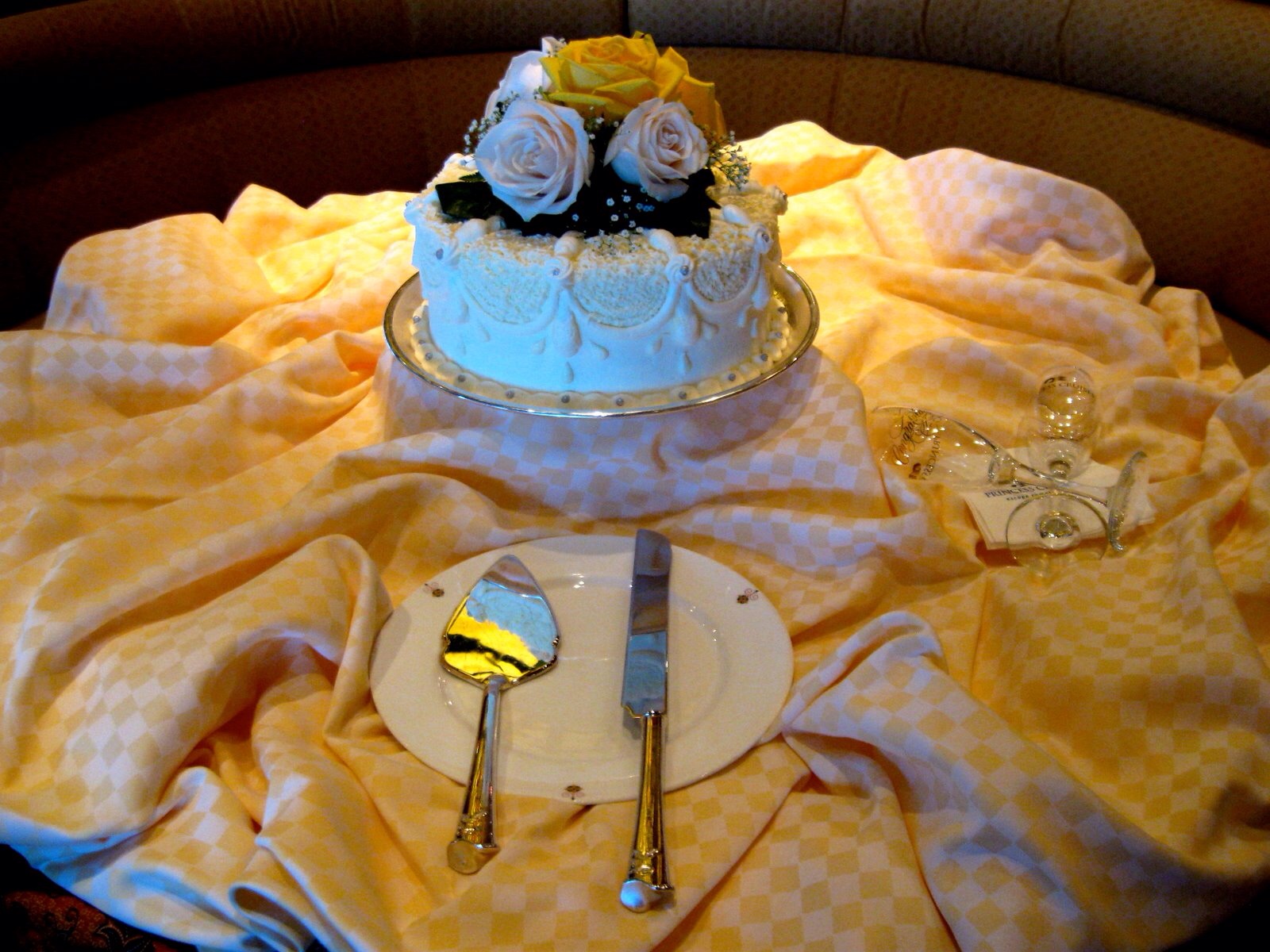 Cruise vacations for couples are by their very nature romantic. On cruise ships there is opportunity to watch the sea, admire the setting sun and snuggle under twinkling stars. You can dine on fine cuisine, hit the dance floor and spend precious time together.
But there are also ways to add romance to your cruise.
Pick the right ship. Are you looking for a mega ship with lots of opportunity for date nights at a choice of restaurants, bars and clubs or a small ship or river ship with a crowd-free atmosphere? Look for a ship that's the right fit for the two of you.
Find the right itinerary. For some people romance may be tropical skies and a white-sand beach, such as in the Caribbean or Tahiti. Others may want a cultural experience, which cruises in places including Europe, Australia/New Zealand and Asia afford. For some romance may be the exhilaration of an adventure cruise in Alaska or the Galapagos, among other places.
Carefully choose your cabin. Sharing a tight, interior cabin may work for some, but for most of us desirable romantic features include a queen- or king-sized bed and ocean views preferably from a private balcony and maybe even a bathtub. Splurge on a suite and you may find such additional features as a Jacuzzi or private hot tub.
Take advantage of room service. Order breakfast in bed (typically complimentary) and consider ordering dinner in your cabin too, if you have a balcony. In-cabin dinners are especially wonderful if you're on a luxury ship where your meal will be delivered course-by-course. On Princess ships you can do a four-course champagne and lobster dinner on your cabin balcony (for a fee).
Book a couples' spa treatment. Say "ahhhh" together as you enjoy side-by-side massages, but don't limit yourself to the spa. You may be able to have your treatment in an open-air cabana on the cruise line's private island, such as Norwegian's Great Stirrup Cay or Disney's Castaway Cay, or even in your stateroom/suite.
Book a table for two. Enjoy a romantic dinner in one of your ship's alternative dining venues, but be sure to make your reservations pre-cruise, if possible (tables for two tend to book up fast).
Plan shore activities. At ports, stroll hand-in-hand as you explore new places, lounge together on a quiet beach, get close on a Sea-Doo or in a kayak for two, or lunch in a fancy restaurant.
Choose your hangout spots. In adults-only lounging areas, spend time in the sun or shade away from the crowds, and enjoy special amenities. There may be a fee, but it's worth it. At night, scope out bars with quiet corners where you can cozy up and toast your happiness, and plan a stroll on the empty outdoor decks.
Splurge on a private cabana. Select ships including in the fleets of Princess, Holland America and Celebrity have open-air cabanas available for rent (for a fee) near the pool and elsewhere Celebrity's come with views of the ships' real grass lawns. Pretend you are Caesar and Cleopatra as you lounge behind billowing curtains and are pampered by the crew.
Individualize your experience. Pre-plan in-cabin treats such as champagne or having your bed decorated with rose petals. You may also want to pre-load your iPad with romantic movies. If you're so inclined, while at sea there may be opportunity to say, "I love you" by renewing your vows. Check with your travel agent or the cruise line to see what's available.
By Fran Golden, USA Today
For more cruise news & articles go to http://www.cruisecrazies.com/index.html
Re-posted on CruiseCrazies.com - Cruise News, Articles, Forums, Packing List, Ship Tracker, and more