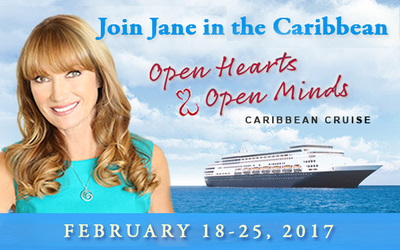 Acclaimed actress Jane Seymour is happy to announce her first ever Open Hearts, Open Minds Cruise set to sail February 18 - 25, 2017!
Ms. Seymour will personally meet and greet her guests as they embark on a journey of self-exploration and open-hearted camaraderie.  All of this will be set against the sparkling blue waters of the Caribbean and as the ship sets sail from Fort Lauderdale, Florida to Grand Turk, Turks & Caicos, San Juan, Puerto Rico, St. Thomas, U.S. Virgin Islands and Half Moon Cay, Bahamas - on Holland America's luxurious MS Eurodam!  
Ms Seymour will host seminars, cocktail parties and offer insights into her health and beauty routine as well as teach art and creativity lessons.  It will be an exciting week of non-stop activities!  Ms. Seymour will share her personal story of living with an open heart and will be encouraging others to share their stories. For 12-plus hours of guided inspiration, Ms. Seymour will focus on empowering the group with the Open Hearts, Open Minds concept - pointing the way to expanding creativity.  She will also share her secrets of resilience and living life with a purpose. 
The breathtaking beaches, the duty-free shops and other fun activities all make this the perfect getaway - not only to the Caribbean, but for everyone to join Ms. Seymour on this historic Open Hearts maiden voyage.
Below are the programming opportunities that have been developed specifically for and offered on the cruise. 
1. Share my philosophy of an Open Heart, Open Mind way of living. 
We will learn how to achieve abundance and expand an honest dialogue with yourself. We will discuss creative techniques for self-expression and practice the art of allowing.
2. Party on the open ocean! 
Join me and Life Journeys as we host fun mixers, cocktail parties, and a vintage costume cocktail party. Wear what you have or what you want, whatever it is, it will be a FUN time. 
3. Hear never before shared stories. 
My career, my wins, and my losses; we'll talk about the things that I've never shared with an audience before. I want to hear from you too! We will spend a lot of time sharing and growing together. It is going to be an incredible week-long event packed with an empowering and fun program not to be missed!
4. The CARIBBEAN!
The sand, the surf, a Mai-Tai are all we will need. With plenty of ports of call there will be time to explore and discover, or just relax on the beach.
COME HAVE FUN!
This is what life is about, getting together with people of like minds and hearts in a casual setting to let their hair down and swim into all that we can be, and achieve all that we can become.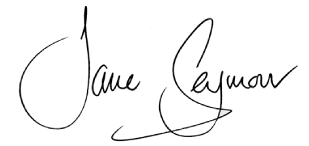 Book Today or Get More Information Here!