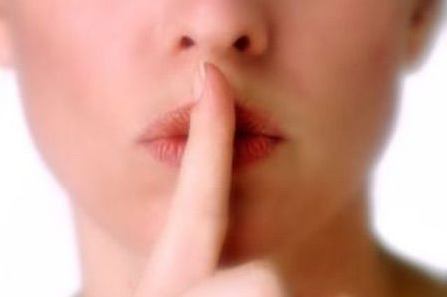 This is the part two of "10 Things Cruise Lines Won't Tell You" by Ian Salisbury, MarketWatch. Read part one here: http://www.cruisecrazies.com/index.html/_/cruise-articles/5-things-cruise-lines-wont-tell-you-r927
6. "You need a Ph.D. to choose your cabin."
Veteran cruisers say choosing the right cabin is an art. The architecture of ships — where space is limited and some rooms are inevitably near engines or public decks — means floor plans are complex. Carnival's newest ship, the 3,600-plus-passenger Breeze, for instance, offers more than 30 categories of staterooms spread over nine decks. The dozens of options allow passengers to select rooms "based on what's important to them," according to the cruise line. But they can also be confusing. The options are "mindboggling," says cruise planner Newman.
Like airlines, cruise lines use so-called yield-management software to track inventory, which means prices change depending on factors like demand. Pros say that means customers who book either early (some cruise lines have already published 2015 routes) or relatively late (typically in the final few weeks before departure) can score deals. But those who wait until the last minute may get stuck with a less desirable room.
Another strategy is to go for a "guarantee." Despite the safe-sounding name, this actually involves a gamble. Cruisers who select this option are guaranteed a room in a certain category but are not allowed to choose the precise location of the room. There are plusses. Guarantee passengers are most likely to be upgraded if that room category fills up. But it's risky. You could end up with the worst room in the category. Some pros think yield-management software means the odds are getting longer. "It's harder than it used to be" to get a good room this way, says Allison, of All Things Cruise.
One extra tip: Pros say that travelers generally like to be high up and on the outside of the ship — where it's possible to enjoy great views. But those prone to seasickness should consider cheaper rooms on the inside — that is, with no windows facing the water. The reason: the lower, middle section of the ship is like a fulcrum, with the least amount of motion.
7. "Running late? See you later."
Cruise lines typically allow cruisers to get some money back if they change their itinerary early enough, but as the departure day approaches, that total gets smaller and smaller. For instance, for cruises of seven days or longer, Carnival allows a full refund for cancellations 91 days before the departure date, but those canceling a month out must pay at least half the total fare, and within two weeks, passengers can claim nothing back. (AllThingsCruise offers a compilation of cruise cancellation policies).
Experts say one reason cruise lines are so strict is that unlike, say, airlines and hotels, they rely almost exclusively on vacationers, who tend to book weeks in advance, making it harder to fill slots in the final weeks before departure. "That's the final mad dash to sell out the ship," says cruise planner Berryhill. "They have to have some protections" against being stuck with unsold inventory. (Carnival says its policies are similar to those of many resorts and tour operators.)
Either way, experts say the strict policies can make travel insurance, typically priced at 4% to 7% of a cruise's value, a good deal. All Things Cruise editor Allison also recommends planning to arrive in the cruise's departure city a day early. That minimizes the risk of the worst-case scenario: missing the boat. Allison says that happened to her and her husband once after a snowstorm delayed their flight to the departure city, Acapulco. They ended up spending New Year's Eve looking for a hotel room, then taking another flight to join the ship in the Panama Canal Zone. "It almost caused a divorce," she jokes.
8. "There is still plenty of peril on the sea."
It seems like something out of a movie: Four masked men armed with shot guns and pistols stick up a tour group of more than 60 cruise passengers and crew viewing a tropical waterfall, then make off into the bushes with money, watches, camera and jewelry. But that's what happened last month in St. Lucia to passengers of Celebrity Eclipse, a ship owned by Royal Caribbean, according to reports in the media and the website of local police. In the end, no one was hurt. At least three suspects have been taken into custody. (Royal Caribbean didn't respond to requests for comment.)
Danger can lurk onboard cruise ships too, according to critics, especially because of heavy drinking and the cut-loose atmosphere of some ships. Rates for sexual assault on cruise ships seem to be about 50% higher than on land, according to Ross Klein, a professor at Memorial University in Newfoundland, who studies the cruise industry.
The cruise industry says such reports are overblown. A spokesman for the Cruise Lines International Association directed questions about onboard crime to James Alan Fox, a Northeastern University criminologist whose research it has previously sponsored. Fox says that while he wasn't familiar enough with Klein's work to evaluate his specific findings, Fox told us that his own research suggests ships have lower crime rates than other popular tourist destinations like Las Vegas or Orlando. One reason is crowds, cameras and security staff. Another is cruising's bourgeois demographics. "There are no high-crime areas on cruise ships," he says.
9. "U.S. labor laws don't always apply to us."
The life of a sailor has always been tough. But many who study the cruising industry say passengers don't always appreciate how hard those who serve their steaks, clean their rooms and keep the engines chugging have to work. At issue is the use of what those in the industry call "flags of convenience": Ships that cater primarily to American cruisers are registered in other countries, essentially allowing cruise lines to take a pass on U.S. labor laws covering issues like green cards, minimum wages and overtime.
Roughly a fourth of cruise-line workers — to a large extent officers, medical staff and security — come from developed countries like the U.S., Italy and the U.K., according to a 2005 academic study. The rest of the crew, from cooks to "wipers" that clean the engines, hail from developing nations such as the Philippines, Indonesia and Honduras. These typically earn as little as $1,000 a month working 10-to-14-hour days, while at sea for stretches of up to a year, according to William Terry, a Clemson University professor who studies the industry. While cruise jobs typically pay far more than what these workers would earn at home, conditions take their toll. "Kids grow up not knowing their parents," he says.
The cruise industry says workers are well taken care of. Crew members are provided room, board and medical care at no charge. While U.S. standards may not apply, work rules are maintained by the International Maritime Organization, overseen by the U.N., says the Cruise Lines Industry Association.
Both cruise lines and labor advocates are cheering a new set of rules — known as the Maritime Labor Convention — set to go into effect in August 2013. The Convention sets out minimum standards for everything from accommodations to how many hours a week seafarers can work, according to Douglas Stevenson, director of the Center for Seafarers' Rights. The new maximum work week: 91 hours, according to his calculation. "It's not an easy life," he says.
10. "Don't swim in our wake."
Cruises like to advertise clear skies and pristine water. But environmental groups point out these floating cities, with their thousands of passengers and crew, leave behind a lot of waste, from sulfurous engine emissions that contribute to smog to so-called blackwater — essentially what goes down the toilet — which can spread disease and contribute to fish-killing algae growth.
A typical one-week voyage by a medium-sized vessel leaves behind 210,000 gallons of blackwater — enough fill about 10 backyard swimming pools, according to a recent study sponsored by non-profit advocacy group, Friends of the Earth. Of course, landlubbers flush the toilet too. But tight space on cruise ships often means waste treatment systems aren't as effective at dealing with pollutants like ammonia, copper, zinc and "fecal coliform," bacteria from feces, say critics. They "don't measure up," says the study's author, Ross Klein.
The cruise industry says it goes out of its way to keep waters clean. In addition to following "rigorous" international standards, the Cruise Lines International Association members also follow a voluntary set of rules, which the group says are even stricter. These require all ships to treat all blackwater and discharge it at least four miles from shore.
By Ian Salisbury, MarketWatch
For more cruise news & articles go to http://www.cruisecrazies.com/index.html
Re-posted on CruiseCrazies.com - Cruise News, Articles, Forums, Packing List, Ship Tracker, and more