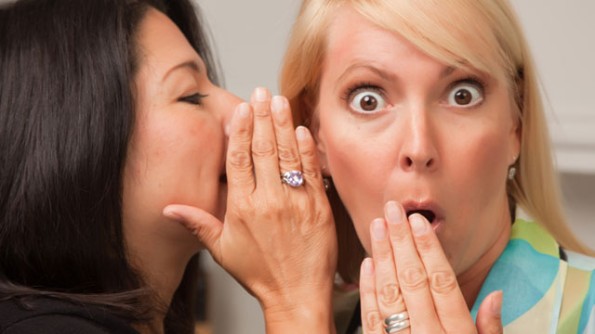 This is the first half of "10 Things Cruise Lines Won't Tell You" by Ian Salisbury, MarketWatch.
Navigating a sea of potential sickness, danger and debt.
1. "Our ships might sink, but we won't."
It's been a tough couple of seasons for the cruise ship industry. First, the Costa Concordia, a 3,800-passenger ship operated by a unit of Carnival Corp., ran aground off the coast of Italy in January 2012. Thirty-two people were killed, while images of the abandoned ship, lying incongruously on its side. beside a picturesque beach town, flashed around the world.
Then, just as the industry seemed ready to put that disaster behind it, another struck. The Carnival Triumph had an engine-room fire that disabled the vessel in the Gulf of Mexico. While no one was injured, thousands of passengers were stranded several days without power, running water or working toilets. Again photos were everywhere, this time portraying what looked like a shantytown — the ship's deck obscured by rows of makeshift bed-sheet tents. As a result, Carnival, the industry leader with about $15 billion in annual revenue, announced in April that it would spend $300 million over the next two to three years to improve fire safety and back-up power on its ships. ("Safety is our No. 1 priority," says a spokesman.)
Will these incidents dent the cruise businesses' prospects in the long term? Not likely, say experts like S&P Capital IQ stock analyst William Mack. This is, after all, the industry that bounced back from the sinking of the Titanic. While Mack has cut his 2013 profit forecast for Carnival, he still rates the stock a strong buy. "My broad assumption is that this is a one-year impact," he says.
Cruise ships remain a hugely popular getaway option. More than 16 million people sailed in 2011, the latest date for which statistics are available, a figure that has roughly doubled during the past decade, according to the Cruise Lines International Association, a trade group. The association's members count more than 200 ships and 325,000 beds, both of which are expected to grow steadily through 2015.
There's lots to like: Cruises often include all your meals in the price, so it doesn't require a lot of planning; and it's relatively affordable compared with taking a multicity trip on your own. Plus, for cruising's many fans, there's just nothing like pulling out of port. "When the horn is blowing, and people are waving, you really feel like you're on vacation," says Heidi Allison, editor at large for All Things Cruise, a consumer-oriented travel website. "It's really nice."
2. "Feeling queasy? It might be more than seasickness."
While Carnival was getting beaten up in the press over engine problems this February, smaller rival Royal Caribbean Cruises had its own snafu: 118 passengers aboard its ship Vision of the Seas came down with norovirus, a highly contagious stomach bug characterized by diarrhea and vomiting. (Royal Caribbean didn't respond to requests for comment.)
The Centers for Disease Control and Prevention, which tracks such outbreaks, warns on its website that close quarters and frequent passenger turnover appear to make ships (like prisons, dormitories and hospitals) particularly susceptible to outbreaks of the virus. One recommendation the CDC offers for passengers to stay healthy: Wash your hands often and drink lots of water. Cruise lines also are trying to keep a lid on outbreaks, with some now offering hand-sanitizer dispensers near the entrance to restaurants, pool areas and other shared spaces.
The CDC lists seven reported norovirus outbreaks so far this year — defined as incidents where more than 3% of passengers report symptoms. The agency estimates that in recent years cruise lines have accounted for about the same number of norovirus cases as schools and hospitals, and far fewer than long-term care facilities, the biggest site of infections.
The Cruise Lines International Association says the chance of a passenger getting caught up in an outbreak are an almost infinitesimal one in 3,700. Of course, with more than 10.3 million people setting sail last year, that still means a few thousand people are getting sick each year.
3. "We've got a drinking problem."
As the abundance of phrases like "three sheets to the wind" (meaning very drunk) and "splice the main brace" (an order to drink, delivered by a commanding officer) suggests, drinking and sailing have long gone together. And they continue to do so today. "Cruising is vacation," says Colleen McDaniel, managing editor of consumer site . "People like to relax, try the drink of the day, sample some wines or enjoy some celebratory champagne.
While some small luxury cruise lines like Regent Seven Seas, Seabourn and Chrystal Cruises are essentially open bar, mass market lines treat booze as big business. Since on most cruise lines, food and some nonalcoholic beverages are included in the ticket price, it's that much more urgent that they make some profit off the booze. Ships sell drinks with restaurant-style mark-ups or through all-you-can-drink packages. (Carnival's Cheers program costs $42.95 a day, although they do cut people off after drink number 15.) When x polled readers in 2011, more than a fourth of respondents said they typically spend more than $200 on drinks per cruise. (The average cruise lasts seven days.)
The trouble with drinking on a ship, some say, is that many cruises have instituted policies that prohibit passengers from bringing aboard bottles (either from home or purchased ashore). That means passengers are stuck paying the ship's prices. Royal Caribbean, for instance, does not allow guests to pack beer or liquor. While it does permit two bottles of wine per room, a $25 corkage fee applies for each bottle consumed in a public area. Experts say some passengers have responded to the policies by trying to sneak past them. But when contraband is found, typically when bags go through the security screener, it's confiscated.
Royal Caribbean didn't respond to requests for comment. The Cruise Lines International Association says such policies help crews make sure overzealous passengers don't end up too drunk.
4. "Hire a tour guide, just not through us."
Does a cruise need a destination? From touring historic ruins to hitting the links, going ashore can be a lot of fun—and most cruise lines will offer to facilitate dozens of different on-shore trips, tours and activities. But pros say booking excursions through cruise lines seriously inflates the price.
The reason: Tours are rarely ever run by cruise lines themselves. Instead, they cut deals with local operators, and raise prices so they can take a slice of the profits. Typically, those operators are perfectly willing to let people hire them directly, cutting out the middleman.
Cruise lines defend the mark ups, pointing out that many passengers don't want to deal with the hassles of arranging last-minute plans in an unfamiliar locale. Carnival's excursion program is a "turn-key operation" — one that's ready to go with a metaphorical turn of the key — with "tickets delivered to guests' staterooms and round-trip transportation provided between the excursion and the ship," says a spokesman.
But critics say making your own arrangements is often easier than cruise lines let on. "They're trying to scare you," says Sun City West, Ariz., cruise planner Michael Berryhill. Local tour operators, happy for the extra business, often set up within sight of the docks where passengers disembark, he says. "I've seen it so many times. We get on the same motor coach, go to the same destination, and pay half the price."
5. "We'll find a way to hit you up."
So you didn't spring for the snorkeling, or that second planter's punch. Think your cruise line is giving up on you? Not likely, say experts. Much like travelers stuck at an airport, passengers are a captive audience for all kinds of extras, from Internet service (up to 75 cents a minute on Carnival) to fountain sodas for the kids (unlimited refills are $4.50 a day on Royal Caribbean.)
Even meals have begun to come with surcharges, according to experts. While the main dining hall is still free, ships have been jumping on the foodie trend by creating smaller boutique restaurants. Thus, Norwegian's specialty restaurants, which specialize in French, Brazilian and other cuisines, "provide refined choices" for an extra $15 to $75 per person, according to its website.
In all, such so-called ancillaries, including alcohol and excursions, typically amount to about one-fourth of the largest cruise lines' overall revenue, according to S&P's Mack. Of course, other industries use the same tactics. For context, that's a slightly less than what movie theaters make selling popcorn and soda but more than luxury hotels earn on extras like room service, Mack estimates.
Cruise lines say most activities are still free and that surcharges ensure that extras used by only a small number of guests don't push up ticket prices for everyone. Internet service, for instance, relies on satellite connections which are "significantly costlier" than land-based connections, according to Carnival. (Royal Caribbean and Norwegian didn't respond to requests for comment.)
But charges can add up — catching some customers by surprise. "The first time cruiser usually finds a bill that's a lot more than what they thought," says Cranston, R.I.-based cruise planner Bob Newman. "It's like a teenager getting their first credit card."
By Ian Salisbury, MarketWatch
For more cruise news & articles go to http://www.cruisecrazies.com/index.html
Re-posted on CruiseCrazies.com - Cruise News, Articles, Forums, Packing List, Ship Tracker, and more