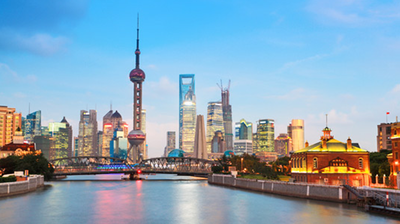 China is definitely a country that has spearheaded development and growth around the world. Technology, music, art and culture, entertainment, culinary, fashion, you name it. All these are areas that the country has continued to transform. Being rich in so many things, you can't forget to mention its attractions - and boy do they attract from all corners! 
A tour to this region is inexhaustible; that's because if you think you're done with Guangdong, you discover Hunan, then Guangzhou, then Liaoning, and on and on the places unravel. With them, comes novel packages of unforgettable scenery and experiences. 
One of the most promising areas to visit in China is Shanghai, a large port city full of vigor and personality. Before diving into one of the most popular expeditions in this city, let's get to know some amazing factors about it. 
Incredible Numbers
The city of Shanghai is large, to be exact, it's the biggest in China and comes in third in the world. The Chinese government established the city to take on Financial giant cities like New York. It has grown to an astounding population of 24.1 million people. The city has grown rapidly recently to attract world-leading corporate powerhouses in the region, that have contributed to the strengthening of the Chinese economy.
Sophisticated Transport System
The Shanghai metro is arguably the world's most progressive railway system. It consists of 393 stations with the railway cutting through Shanghai beneath it stretching to a length of 400 miles.
With that slight glimpse of what Shanghai is like, let's take a look at a very popular adventure that you should consider venturing in to when you visit Shanghai. The Yangtze River meanders gracefully in the heart to Shanghai passing through the breathtaking scenery of the Chinese countryside.
The Cruise
The Yangtze River, a calm water body that passes through Yue yang tells of the richness of China's culture. The epitome of a typical cruise down this river is at the Yichang (the Three Gorges area). With well over 200 cruise lines plying this route, you're sure to find a great deal on this expedition. All the fun activities take place between Shanghai and Chongqing. A cruise from Chongqing to Yichang would consist of a 4 days' voyage to the Three Gorges, and a return trip that takes 5 days.
Things to Note
Taking a cruise down the Yangtze river requires adequate planning, preparation, and knowledge of some facts. As you'll be on your voyage, you can expect brilliant onboard services and amenities. The best time to take these trips would be in between Spring and fall when the weather is much more favorable. April and May are normally a peak season; thus, expect to pay much higher prices.
Beware
Due to the popularity of the booming tourism sector in the Yangtze River, there have been some reports of tourists being scammed. Here's how you can avoid such scenarios.
Go for the Best
With plenty of cruise lines offering scenic voyages, always aim for premium services. The more affordable ones do offer the basic amenities; however, the service quality they offer is pretty substandard compared to the international ranks. To avoid this, go for a premium. You can be assured that whatever you would have paid for is the highest quality and the best standards. 
Another trick that tourists fall prey to is purchasing cruise tickets only to be charged again once they are on board. You can easily circumvent this challenge by booking through industry-leading tour companies who can guarantee quality services and nothing short of the best.
Places to Go 
Don't let such experiences scare you from the trip of a lifetime. Observing due diligence can go a long way to helping you avoid such incidents. Now to the other good stuff about this excursion. Like any other cruise tour, a typical voyage here normally has a pre-planned itinerary. You have to keep in mind that this is a broad region with many tantalizing attractions. Before kicking off the trip, mark out the areas that you want to explore. Upon doing that, identify a cruise line that visits most of your preferred places. You might have to sacrifice a few places that won't be featured by the cruise. That would still be fine - as long as you get to visit three-quarters of the places in your bucket list.