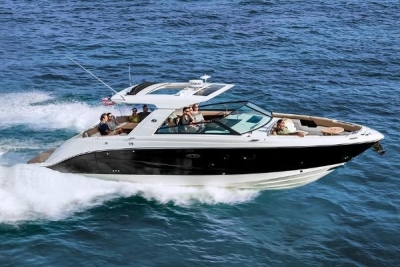 As we're all well-aware, COVID-19 has made us change a lot in our daily lives, but thankfully those changes won't last forever. 
For cruise-goers, we know that the pandemic has changed just about everything about cruising and how the cruise lines operate, and for many of us that has meant cancellations and no sign of when or where we can set sail once again. 
That in mind, we do have a few tips for dulling those woes that have come with holidays of a lifetime being cancelled until further notice. Of course, these might not come too close to the real thing, but they will be sure to help you get those sea legs back and have you excited to set sail once again. 
Take a look below at some of our pointers for handling those cruise ship holiday cancellation difficulties. 
Plan a Cruise-like Holiday, Without the Cruise
As you might already know, a lot of holiday and travel agencies remain offering travel packages for their customers, just without international travel or cruise-line partnerships — this is a great start. 
You may not be able to pack your bags and set sail, but you can sure have your suitcase come with you to a tropical holiday resort or seaside villa and enjoy the white sand beaches of a retreat in your local area or at least in your state. 
Take a look back at all of the awesome activities you undertook during your cruising days and recreate these at your retreat. Whether it was snorkelling, tanning by the beach, taking a quad bike ride through the resorts or anything else, simply work to do all these amazing things once again. 
Invest in a Boat
If you're completely set on an at-sea adventure, then we suggest you make the leap to investing in a boat of your own. You'll be able to set sail and head off along the coast or a lake and relax on the water with your friends and family and set all of the rules on your own. 
For those lucky enough to live in tropical locations, or close by islands, you'll even be able to spend the day on the water and anchor by the beaches in the evening to catch the sunset and possibly spend some time on the beach before the day's over. 
With brands like Grays offering a tonne of boats, you'll be able to snag a boat, pontoon or any other craft to help get you back out on the water in comfort and style. 
Make Use of Cruise-style Resorts at Home
For many of us, leaving our state or even our city is off the cards during the pandemic, so keeping things at home is essential. 
When it comes to holidaying at home, our biggest pointer is staying at a hotel that offers a seaside view and beach resort-style amenities. 
You'll feel right at home here, and in a cruise-like space to help you relax and rest off the year without needing to relying on your annual cruise to get the job done. With spas and other relaxation-focused zones, you'll be able to de-stress as much as possible. 
Plan a Holiday in Advance
When it comes to making sure you have something to look forward too, we suggest that you continue to plan your next cruise holiday — even if you can't yet book it. 
Work on planning a great holiday with plenty of activities and draw up your own itinerary and have a plan in place for when things re-open for cruising. This might also be a great way to really nail down those things you've missed in the past as you'll have some extra time to plan your cruise holiday. 
Take a look at all the local adventures in country or island stopovers where ships dock and really take a peek at all of the often missed opportunities, stores and hiking trails and get yourself ready for your next cruise. 
Edited by Jason