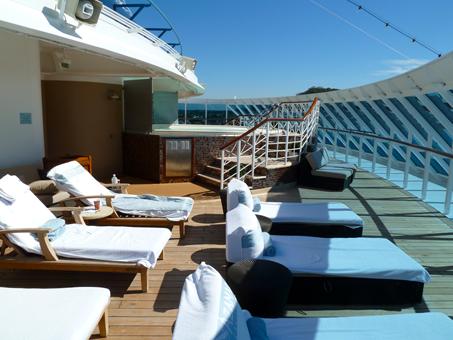 Congressmen who haven't passed a budget in four years are now getting ready to hold hearings on the cruise industry after the Carnival Triumph incident? These people can't get out of their own way, yet they want to stick their noses in an industry that has a 95 percent approval rating from the passengers. Contrast that with the approval rating for Congress and then call your local congressman and tell them to fix their own House first -- pun intended.
It comes down to the difference between how government operates and how private businesses operate, as well as whom they each serve. Does anyone think Carnival Cruise Lines and its sister brands want to have issues at sea like Carnival Triumph? Does anyone think they don't do everything possible to make customers happy and keep them healthy at sea? Their company depends on it! Indeed, every travel company depends on it.
That makes the idea of public hearings on the Carnival Triumph's engine fire a complete publicity stunt for our elected officials. It's not to make us safer or to "get to the bottom" of anything, but simply a way to use what's become a sensational story to their advantage. In other words they are doing this to give the illusion that they are actually doing something.
There are laws in place that pertain to safety at sea and the cruise lines adhere to them. Even when it's not part of the law, the cruise lines take proactive action. In the aftermath of the Costa Concordia incident, the cruise industry instituted new policies to hold safety drills before getting under way. All cruise lines followed this policy, as I personally noticed on a recent SeaDream Yacht Club cruise in January.
Government officials would like us to believe that they can "fix" everything and "protect" us from the world. Guess what? We need protection from them. There is no competition when it comes to our elected officials in Washington. Once they are elected from their particular area, good luck getting rid of them. Our representative government means I'm stuck with the choices from all over the country, no matter how incompetent or abusive their power grab might be.
At least when it comes to travel, people have a choice about which line they cruise on, what airline they fly or what hotel they stay in. Competition means that these companies focus on the customer and satisfying their needs at every turn. It also means that they do it as efficiently and effectively as possible. Efficient and effective aren't two words I would use to describe our current representatives and their actions. How long would a bad hotel or cruise line last if they didn't put their customer's safety and experience first? That, unfortunately, hasn't applied to our elected officials.
Here's a suggestion: tell your local congressman or congresswoman to spend his or her time on what they were sent to Washington to do and what's allowed by the Constitution. Let them know that you expect nothing more and nothing less. They'd accomplish far more in less time and might even find themselves with a little extra time to spend with their families. Maybe they could take a cruise or some other vacation and actually understand the industry better. If our elected officials took me up on this offer, they also might not have to wonder why their approval rating remains in the teens.
By Mark Murphy, Travel Pulse
Re-posted on CruiseCrazies.com - Cruise News, Articles, Forums, Packing List, Ship Tracker, and more