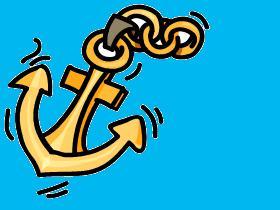 1. Cancellation policies are stricter than you think
Most cruise lines have almost draconian policies as to when you can cancel your trip without incurring a huge penalty. On Royal Caribbean, for example, for cruises six nights or longer, you must cancel 75 days in advance to get a full refund. As you get closer to the departure date, you're looking at forfeiting 50 percent, or even your full fare except for taxes and fees. Just recently, Carnival quietly tightened its cancellation policy. To get back 50 percent of your money, you must give 56 days notice on most cruises six days or longer. Holiday season cruises have even more stringent policies, requiring about 90 days notice. Booked a high-end suite on Norwegian Cruise Line? Try 120 days! That means passengers who start feeling ill before they set sail have everything to lose if they cancel. The best way around these rules is to purchase "cancel for any reason" travel insurance, but read the fine print and be ready to pay a hefty premium.
2. The brochure wording might sound nice, but ports of call are not guaranteed
Cruise lines have the right to change the itinerary at any time based on the captain's discretion. What do they owe you if that happens? Not much. If the reason is within the cruise line's "exclusive control," like mechanical issues before the ship is set to sail, you may have the right to cancel or postpone without penalty. But if it's beyond the cruise line's control, which means just about anything else including inclement weather, crime, a government advisory, a closed port, a mechanical problem mid-cruise, or an emergency on board, you're out of luck. Some cruise lines might try to swap in a comparable port of call, but there's no guarantee. The good news? Most cruise lines will refund the port fees and taxes if a port of call is canceled, but don't expect cash. It will likely come in the form of shipboard credit, a discount, if you will, on your next cruise.
3. Forget watching those reruns of "The Love Boat"
The notion that a cruise experience is all-inclusive, and that also includes the on board doctor, is just plain misleading. The doctor on a ship is a revenue generator for that cruise line. Even a visit seeking an aspirin is going to cost you a lot. And if you get sick on board, your medical insurance is probably not going to cover what the ship is going to charge you, especially if you need to leave the ship for treatment or hospitalization. But it can get worse: Ships that can carry more than 50 passengers are required to have hospital facilities and at least one doctor on board. But the quality and size of those facilities can vary widely. The doctors on board cruise ships are often generalists who can help with minor illnesses and short-term emergency care. But cruise ships don't have full trauma units or an intensive care unit. So if you have a heart attack or get acutely ill in some other way, the on board doctor can only stabilize you until you reach the nearest port or can be transported to a medical facility. Your best bet is to be prepared: people with pre-existing conditions such as diabetes or epilepsy are usually required to notify the cruise line before departure. Pregnant women and people with serious medical problems are not advised to cruise, although expectant women up to 28 weeks are generally allowed on board. And remember, not all medications are stocked in the pharmacy, so bring your own. If you have any medical concerns, and even if you don't, you should strongly consider purchasing special medical evacuation and repatriation in addition to traditional travel insurance. And make sure the policy means you can be evacuated to a hospital/doctor/medical facility of your choice - not just the hospital at the closest port of call.
4. All-inclusive drinks packages aren't worth it.
Drink up - or maybe not. At the end of a cruise, many passengers get sticker shock when they discover that all those diet cokes and funny drinks with umbrellas really add up. As a result, a number of cruise lines have begun marketing all-inclusive drink packages. But are all-you-can-drink packages on cruises worth the price? Royal Caribbean launched all-you-can-drink packages on three ships. It starts at $29 a day for all beer and house wines, and goes up to $49 a day, including gratuities. That's not that cheap. Look at the cost of a drink and be realistic about your habits. Celebrity Cruises also has programs, such as $45 a day for non-alcoholic drinks, beer that costs up to $5, and wines up to $8. So we're talking about nine beers or five glasses of wine a day to make it worthwhile. And then there's just human nature: on average, many cruise passengers drink the most for the first two days of the cruise, but after that, they taper off considerably.
5. Watch out for cell phone charges
Many cruise lines offer connections to land-based mobile networks using a service called Cellular At Sea. But there's a big catch: you're still paying international roaming rates. And it may not be clear at the time, but if you use your phone out of sight from land, you are automatically using the system and will be billed via your regular phone service. And even if you can see land and it's in the U.S., your cell phone will probably switch to the ship's "repeater" and that means you're hit with roaming charges. That's hugely expensive. To cut costs, either alert your carrier that you'll be traveling, and see if there is an international plan you can switch to, and use your phone only on land, away from the dock, when you can't actually see the ship.