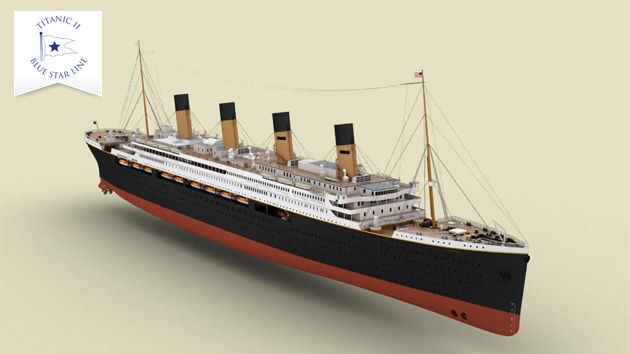 Looks like TITANIC fanatics will have to wait a few more years to step back in time to 1912. Titanic II, the brainchild of Australian billionaire Clive Palmer will not be completed until 2018. The route of the (hopefully incident-free) maiden voyage has also been changed originally a recreation of the originals Southampton-to-New York route, she will now sail from Jiangsu, China to Dubai. Click to learn more about Titanics near-replica.
VIFP Club. Latitudes Rewards. Crown and Anchor Society. Mainstream cruise line loyalty programs go by many names, but for frequent cruisers, it pays to be a member, no matter which you choose. Perks and discounts come in many forms, policies frequently change, and theres a lot fine print, so weve put together this brief up-to-date loyalty program guide to get you started.
From celebrity chefs to hit TV shows to Broadway legends, Princess Cruises is pulling out all the stops with its Come Back New brand enhancements. To see all these exciting onboard happenings in action, check out TravelPulse cruise expert Jason Lepperts Ruby Princess video embedded from his Popular Cruising YouTube channel.
Uniworld Boutique River Cruise Collection just introduced a ship that will sail the Seine starting in March, 2017. The 128-passenger S.S. Joie de Vivre will not lack in luxurious appointments, and among the lavish amenities, will feature butlers as skilled as those at Buckingham Palace. Click to find out more about this new vessel.
TravelPulse was at the STX Europe shipyard in Saint-Nazaire, France to have a look at Royal Caribbean Internationals Harmony of the Seas ahead of the cruise ship's May 2016 launch. The largest cruise ship of the world is still taking shape, and this is a fascinating photo essay that offers a glimpse into the final stages of the process.
________________
Article Courtesy Travel Pulse and Seven Sea Journeys/News -
http://sevenseajourneys.agentstudio.com/news.html
Re-posted on CruiseCrazies.com - Cruise News, Articles, Forums, Packing List, Ship Tracker, and more.
Please visit CruiseCrazies.com for more cruise news & articles: http://www.cruisecrazies.com/index.html/_/cruise-news/
Featured photo credit: Blue Star Line