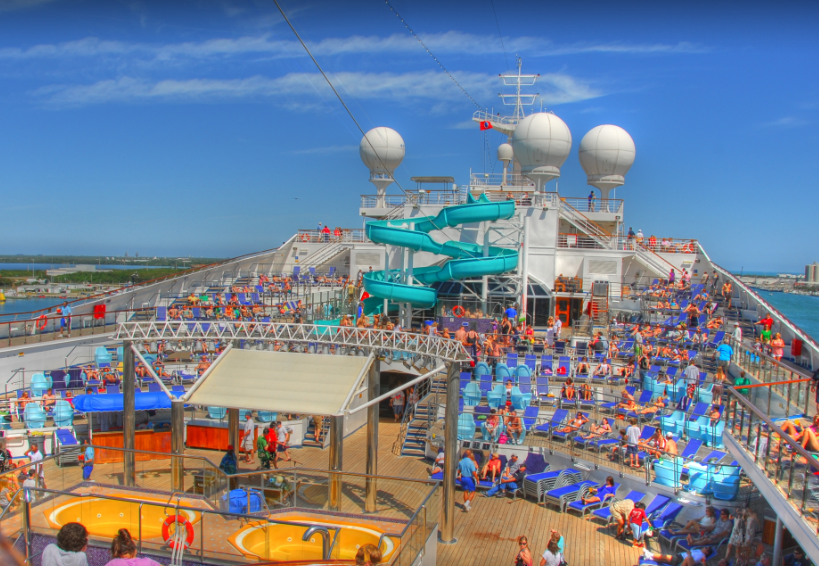 Stranded cruise ship passengers, ship fires and the fallout from last year's Costa Concordia disaster have had cruise executives and cruise-selling travel agents concerned about just how customers view cruising these days. But now a new American Express Travel, first released at Cruise Line International Association's cruise3sixty conference in Vancouver last week, reports that 85 percent of the 250 American Express travel counselors surveyed report their sales have not been impacted by the recent events within cruise industry.
Speaking at last week's conference, Tony Gonchar, vice president of American Express Travel's Representative Network, said the survey shows cruising continues to be in high demand, despite negative media coverage and the incidents at sea over the past year. "The great news about this industry is there is a cruise experience for everyone -- from the launch of new 'mega-ships' to the increased popularity of river cruising," Gonchar said. "The industry has continuously evolved, and in turn, American Express Travel has created partnerships and programs to help agents meet the changing needs of the cruise consumer."
According to the survey, while mega-ships remain popular, 27 percent of respondents said demand for river cruises was increasing and 38 percent said they are seeing an increase in requests for small ships. While the Caribbean (22 percent) and the Mediterranean (37 percent) continue to be popular cruise destinations, according to American Express agents, new destinations like Italy's Po River (19 percent), Cambodia and Vietnam on the Mekong River (27 percent), and South America on the Amazon River (20 percent) are seeing more demand.
The survey also found strong evidence that upselling the cruise experience works for travel agents. Nearly 75 percent of American Express agents surveyed found that balcony staterooms are the most requested rooming category, while 21 percent said suites and penthouses are requested the most. Indeed, 69 percent of American Express agents surveyed said they are seeing an increased demand for higher-end room categories.
While cruiser customers appear to be seeking more luxurious accommodations, value remains key for many travelers. Fifty percent of American Express agents surveyed said an onboard credit is the most common request from clients, while 84 percent said discounts and offers such as free-air promotions and onboard credits are the most useful tool to help them generate and drive cruise business. "Certainly, pricing is important, but travel counselors also have the ability to drive business through value-added programs which are often just as sought-after from consumers," said Gonchar.
By James Shillinglaw, Travel Pulse
For more cruise news & articles go to http://www.cruisecrazies.com/index.html
Re-posted on CruiseCrazies.com - Cruise News, Articles, Forums, Packing List, Ship Tracker, and more