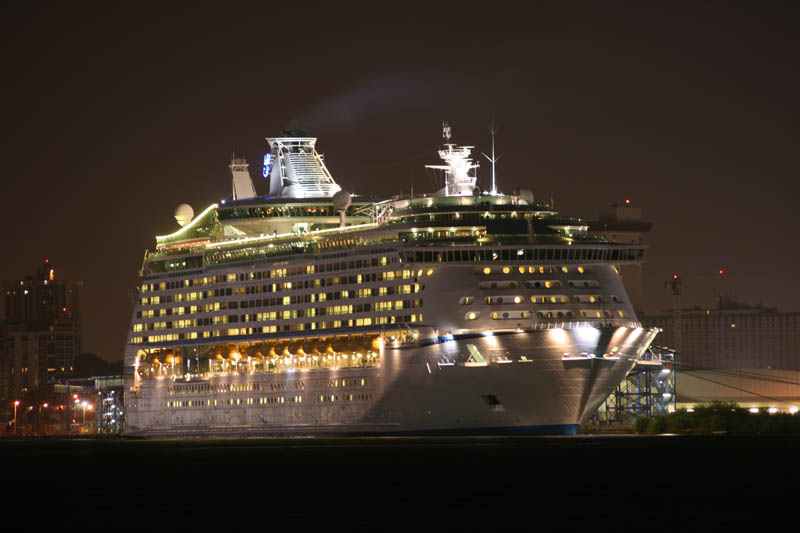 BOSTON - When you think of taking a cruise, it's all about sun, fun and relaxation. But on the open waters, crimes do happen.
When victims and their families helped pass a law two years that would bring greater transparency about crimes on passenger ships operating out of U.S. ports, they were elated.
But now they say the law's intent has been gutted by the very people meant to protect the public.
Kendall Carver visits the statue of his daughter Merrian often. The Harvard student disappeared on a cruise ship in 2005, never to be heard from again.
Carver found out later that a steward had reported his daughter missing daily, but his boss told him to to forget about it.
"When the cruise ended he asked what he should do with the clothes in her room, and they said to put them in a bag and get rid of them," said Carver.
At the time, cruise companies didn't have to report crimes that happened out at sea.
But two years ago, the Cruise Vessel Security and Safety Act was signed into law.
It required all cruise lines out of U.S. ports to report serious crimes to the FBI. The Coast Guard was instructed to maintain a public database. But seven words inserted into the law by the FBI altered its intent by allowing only cases that were opened, then closed, be made public.
"That's just an incredible situation. The FBI and the Coast Guard are here to protect us, not the cruise lines," said Carver.
Carver said he believes no one, including the bill's co-sponsor Sen. John Kerry was aware of how the FBI language would dramatically alter the bill's intent.
"On the surface, it didn't look like much," he said.
But since the FBI only opens 10 to 20 percent of cruise crime cases, the majority of those crimes are now not reported.
"I think the only people who understood were the FBI. It in effect nullified the reporting of crimes," said Carver.
A spokeswoman for Senator Kerry, told NewsCenter 5 "It's hardly the last word on the subject or the last effort needed to correct the problems. And...the senator will continue to work with his colleagues to push for even stronger transparency and reporting measures."
In the seven years since his daughter disappeared, Carver has met many families impacted by cruise crimes. They're on a mission together to hold the FBI and the cruise lines accountable. And they're not giving up.
"The public needs to know that. They need to know that the protection that they thought was there was not there," said Carver. "We are a voice not of one person but of all the victims."
In a statement, the FBI said "There's nothing in our review of the process that suggests the FBI requested a change in reporting requirements of the Cruise Vessel Safety and Security Act of 2010."
Source: WCVB.com