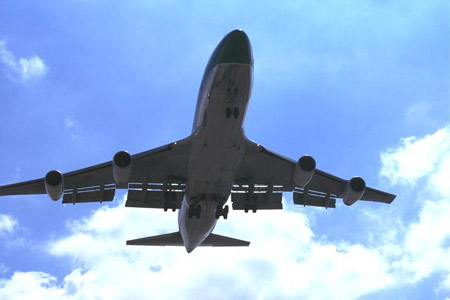 Air Partner which has been in business for over 50 years and is a world leading provider of aviation charter services to industry, commerce, governments and individuals worldwide, is now offering contingency planning for Cruise Ship Companies.
In the past year alone, Air Partner says it has successfully evacuated over 2,500 passengers from cruise ships around the world, with due to recent events, Air Partner's Commercial Jets Department having developed an unprecedented global contingency plan that ensures cruise passengers get home quickly and comfortably, in the event of an incident.
Air Partner says that with around 10,000 voyages annually and nearly half a million passengers at any given time, while the likelihood of a major cruise incident is extremely low, Air Partner is still urging the cruise industry to have advanced plans in place for their 20 million annual passengers, prior to embarking.
Air Partner's Manager Emergency Planning Graham Davey said, "By their very nature, incidents like these never seem to happen during standard working hours."
"In having a contingency plan in place, cruise lines are prepared for every eventuality if something does go wrong."
"Preparation makes a huge amount of difference when you are evacuating thousands of people with only a moment's notice."
Air Partner says than by expertly routing and deploying specially chartered aircraft, it has returned passengers to their destination point within 36 hours of cruise incidents, described by them as a remarkable response time.
Mr Davey added, "The cruise lines with whom we are working at the moment feel a strong duty of client care."
"For them, passengers are their top priority and as such, we have developed this plan to provide their guests with the best possible service and peace of mind."
"Air Partner's careful preparation and strong global client and supplier relationships mean that our contingency planning service is very highly regarded within the industry."
"We are extremely proud of our reputation, and the team work hard to build the right relationships with the right operators and ensure that we are continually providing our clients with a top quality service."
Source: ETB News, JAJ
For more cruise news & articles go to http://www.cruisecrazies.com/index.html
Re-posted on CruiseCrazies.com - Cruise News, Articles, Forums, Packing List, Ship Tracker, and more