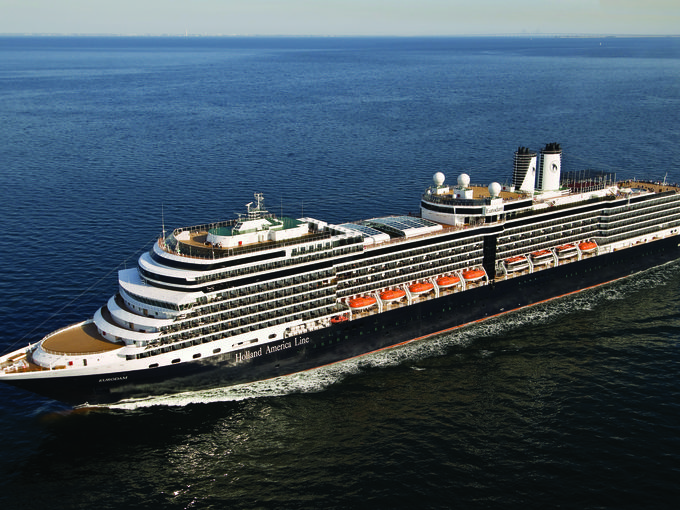 Cruise lines and river cruise companies will be commemorating the 70th anniversary of D-Day on and around June 6 this year, with special activities and excursions to World War II battlegrounds on the coast of Normandy.
Visiting Honfleur and the Caen Canal, Cherbourg and/or Le Havre, ocean ships will transport passengers to such places as the D-Day Museum at Arromanches, Utah Beach, Sainte-Mère-Eglise — where the 82nd U.S. Airborne Division troops landed — and the American Cemetery and Memorial above Omaha Beach. River ships on Seine itineraries will offer tours of landing sites and other significant places from Rouen.
Explore these D-Day memorial cruise options.
Holland America Line: On a 12-day Rome to Copenhagen sailing, embarking April 29, the 2,104-passenger Eurodam will spend a day in Cherbourg. Tour options include Arromanches with a stop at the American Cemetery, or Sainte-Mère-Eglise and Utah Beach.
Uniworld: Passengers cruising the Seine on the 118-passenger River Baroness all season will find excursion choices including Arromanches and Gold Beach; Juno Beach and the Canadian Center; or the American Cemetery and Omaha Beach. Passengers will have the opportunity to participate in a special memorial ceremony involving laying a wreath, singing the Star Spangled Banner and a moment of silence.
AmaWaterways: Two D-Day excursions available on the weeklong Paris & Normandy itinerary of the 150-passenger AmaLegrowill visit the U.S. Sector and American landing sites or the British and Canadian Sectors, focusing on Gold Beach and Juno Beach. The line is offering a $200 additional savings per person for active and retired military personnel. As an added feature, WWII movies will be shown shipboard on in-cabin TVs.
Silversea: The National WWII Museum is hosting a 10-day D-Day cruise onboard the 296-passenger Silver Cloud. Embarking May 30, from Lisbon to Hamburg, the ship will spend five nights on the Caen Canal, serving as a base for daily tours to the landing beaches and other D-Day sites — where veterans and French civilians will give first-hand accounts. Passengers will take part in 70th Anniversary ceremonies at the American Cemetery and attend after-hours receptions at the Utah Beach Museum and the Memorial de Caen. Joining the sailing will be historians and such notable figures as former NBC Nightly News anchor Tom Brokaw, author of The Greatest Generation.
Tauck River Cruises: Visit D-Day landing sites on new 10- and 14-day itineraries on the Seine, onboard the 118-passenger Swiss Sapphire. On the two-week cruise and land tour, exploration will include Arromanches, the American Cemetery and the Normandy beaches. During a two-night stay in London, passengers will also hear a lecture by Winston Churchill's biographer and granddaughter, Celia Sandys.
Azamara: An 11-day "Memories of WW II Voyage" on the 694-passenger Azamara Journey embarks June 3 from Lisbon to Hamburg and visits Cherbourg on June 6. Tour choices included the landing beaches and other key sites. In the evening, in the Cherbourg Terminal, passengers will partake in a complimentary D-Day Liberation Party, complete with big band and 1940s period dress.
Swan Hellenic: The 350-passenger Minerva, on a 13-day cruise embarking Portsmouth, UK on June 4, will put a British perspective on the war, with a visit to Dunkirk, a special memorial service off Normandy on June 6, sailing under the new Pegasus Bridge and a call at Cherbourg. Lecturers include Canon Andrew Evans, Chaplain for the Royal British Legion and Royal Naval Association.
Fred Olsen Cruises: This British line's 930-passenger Braemar embarks Harwich, UK on June 1 on a seven-day D-Day Anniversary Cruise visiting Dunkirk, Portsmouth, UK, and Cherbourg, as well as Le Havre, for an overnight and tour of the Allied landing areas on June 6.
Cruise & Maritime: Passengers on this British line's 700-passenger Discovery, embarking Bristol, UK on a six-day cruise on June 1, will visit Honfleur, with an excursion to the Pegasus Bridge; Guernsey, to see the Occupation Museum; and Cherbourg, for views of the Allied landing areas. On June 6, off the Normandy coast, a memorial service will be held shipboard.
By Fran Golden, Special for USA TODAY
For more cruise news & articles go to http://www.cruisecrazies.com/index.html
Re-posted on CruiseCrazies.com - Cruise News, Articles, Forums, Packing List, Ship Tracker, and more