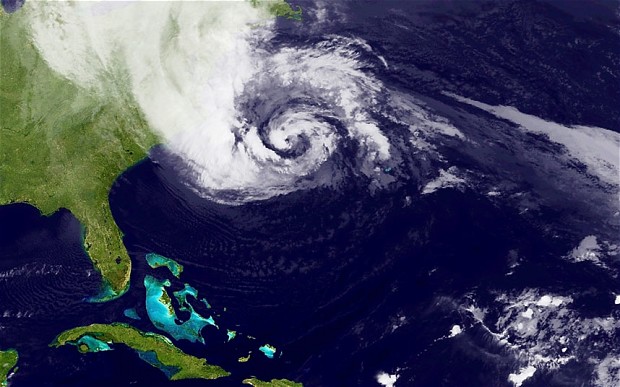 Passengers on a cruise ship headed for New York City will have to remain at sea for at least another day and possibly more.
Norwegian Cruise Line's Gem was on a nine-day eastern Caribbean cruise sailing round-trip from New York. The ship departed New York Oct. 20 and was scheduled to return today, but can't because all area ports are closed.
"All passengers on the ship are comfortable and we have opened up phone lines and Internet so passengers can make complimentary calls and emails as needed," Vanessa Lane, a spokeswoman for the cruise line, told ABC News.
"What makes this situation unusual," she said, "is the size of the storm. Usually a ship would just head to another port -- but that's not possible."
She added that while some passengers might see the extra sea days as an inconvenience, others would see it as an extended vacation.
The cruise line said in a statement, "At Norwegian Cruise Line, the safety and security of our guests and crew is of the utmost importance. The Port of New York is currently closed. The Coast Guard has not yet determined when it will re-open the port. Therefore, Norwegian Gem will remain at sea today. Guests scheduled to sail on Norwegian Gem are asked to stay at home and not come to the terminal as it is closed. At this time, we anticipate that, with the current forecast of the storm's path, the ship could potentially embark guests on Wednesday, Oct. 31."
The ship was scheduled to welcome a new group of passengers in New York and head back to the Caribbean on another nine-day sailing tour today.
"The cruise line made the right decision by staying at sea," said Brown. "It's the safest place to be."
By Genevieve Shaw Brown, ABC News