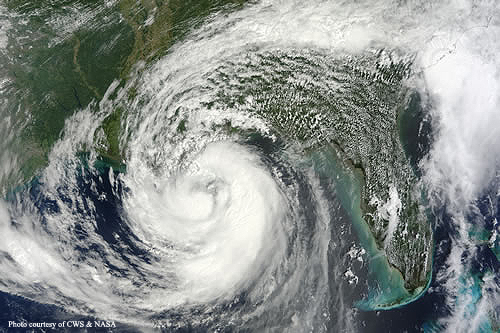 Tropical Storm Isaac spent the days since August 21st 2012 building up power and traveling in a direct path from the west coast of Africa to the Caribbean and the southern United States. From that moment on, many Caribbean islands issued storm warnings and some areas of the Dominican Republic, Jamaica, Haiti and islands of the Greater Antilles were evacuated. While this has been devastating news for locals, the Caribbean cruise industry also struggled to maintain a smooth sailing.
Caribbean cruise itineraries are some of the most popular sailing routes in the world, so severe weather conditions or predicted storms in the region can have a massive impact not only on the cruise ships that are at sea, but also those that are scheduled to depart or visit those areas affected by the weather and warnings in the near future. In times such as these, Caribbean cruise operators must put the safety of their passengers and staff first, and must either delay or cancel sailings or devise alternative routes.
While most Caribbean cruise liners ventured back out to sea late on the evening of August 28th, many ports in South Florida and the Caribbean had been officially closed since the warnings - Including Miami, Key West, Nassau and St Maarten. Cruise liners scheduled to dock or tender at these ports remained at sea or took a detour to a nearby port that was open for business, whichever was the safest option.
Upon passing through South Florida and the Caribbean, Isaac hit hurricane force status and turned in towards northern Florida, Louisiana and Alabama, sparing much of the east coast of Mexico safe from destruction. Many Caribbean cruise itineraries were revised to include stops at the safer Mexican and western Caribbean ports including Cozumel, Costa Maya and Playa del Carmen.
In light of the port re-openings and improving weather conditions in the area, many Caribbean cruise operators are choosing to retain the advertised itineraries but delay sailings until the warnings are revoked. This is likely to lead to many sailings of reduced duration so the ships can keep to their planned schedules.
Sadly, Tropical Storm Isaac has caused severe flooding, damage and deaths on many of the Caribbean islands, but to date all Caribbean cruise ports, and those in southern Florida, have suffered no substantial damage.
If you have a Caribbean cruise booked, or a cruise around the United States, Mexico or South America, it is best to check with your cruise operator before leaving home to confirm sailing times, routes and ports of call.