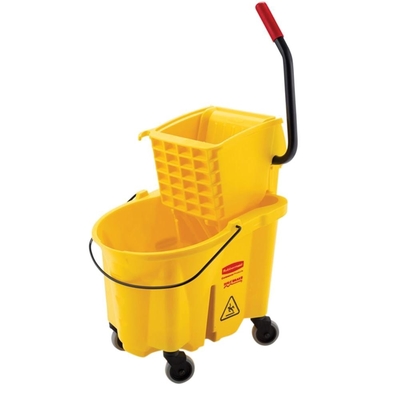 In December 2014, Joyce Higgs, then 67-years-old, tripped and fell on a cleaning bucket aboard a cruise ship in the eastern Caribbean at Grand Turk. Ms. Higgs claimed injuries to her left arm and shoulder, which included a displaced proximal humerus fracture of her left non-dominant arm, a dislocated humerus head, torn left rotator cuff, and torn left bicep tendon. She sued Costa Crociere S.P.A. Company, the owner of the cruise ship, for negligence. Ms. Higgs alleged she tripped and fell while walking from the cruise ship's breakfast buffet toward her daughter's table. She further alleged the cruise ship failed to properly maintain the vessel in a reasonably safe condition.
Ms. Higgs' safety expert opined that he inspected the cruise ship's dining area, and that using cleaning buckets full of water instead of spray bottles violated cruise ship industry standards. He further opined that storage cabinets were available and should have been used to store the buckets and keep them out of where passengers walk. Lastly, he opined that yellow warning signs should have been used to warn of any buckets left in areas where passengers walk.
Ms. Higgs' injuries required open reduction internal fixation surgery, which included plate placement and 12 screws implanted to repair the humerus fracture. She additionally underwent arthroscopic surgery to repair her rotator cuff, and had sutures to repair torn the bicep tendon. Post operatively, Ms. Higgs required six months of physical therapy. Ms. Higgs claimed ongoing pain and difficulty performing daily tasks, such as household chores. The jury determined that Higgs' damages totaled $1.3 million.
When someone is injured or dies in an accident, financial recovery may be available. Such recovery is particularly important when permanent, life changing injuries are incurred. It is important to contact someone who understands the intricacies of the injured party's right to recover.
Abraham Watkins offers a free consultation to anyone wishing to pursue a claim for such injuries or fatalities.
By Imrana Manzanares of Abraham, Watkins, Nichols, Sorrels, Agosto & Aziz
Originally posted: https://www.abrahamwatkins.com/blog/2018/10/plaintiff-awarded-13m-for-injuries-in-cruise-ship-fall.shtml
Re-posted on CruiseCrazies.com - Cruise News, Articles, Forums, Packing List, Ship Tracker, and more
For more cruise news and articles go to https://www.cruisecrazies.com