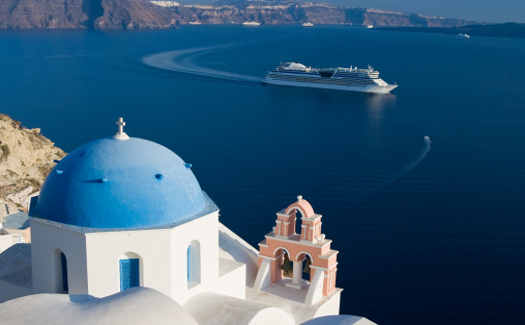 In spite of the economic crisis, political turbulence in North Africa, and last summer's fatal Costa Crociere shipwreck, the Mediterranean cruise market is still growing.
'A record 6.13 million Europeans booked cruises in 2012, with the market doubling in just eight years and growing by 38% since the crisis began in 2008,' according to a report by the International Cruise Shipping Association (CLIA).
In 2012, four out of five Europeans, or approximately 3.5 million, chose Mediterranean cruise destinations, the report said.
The outlook for 2013 is cautiously optimistic, for in spite of disappointing results for the Italian (-8%) and Spanish (-18%) cruise markets last year, the overall trend for national markets over the past five years has been positive, according to CLIA.
The sector's success is due to new marketing strategies that have attracted different clienteles for longer periods of time, with some shippers working year round, analysts said.
The sector still has margin for growth, because it makes up just 1% of the European holiday market, which is growing at 8% a year, against 3% in the US (with a 6% yearly growth rate). Of these percentages, 65% of the growth rate is related to the Mediterranean, analysts pointed out. (ANSAmed).
Source: ANSA
For more cruise news & articles go to http://www.cruisecrazies.com/index.html
Re-posted on CruiseCrazies.com - Cruise News, Articles, Forums, Packing List, Ship Tracker, and more