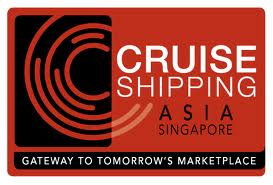 Cruise Shipping Asia 2012 is scheduled for Oct. 17-19 at the Marina Bay Sands Convention Center in Singapore.
The second annual three-day conference and trade show, which focuses on the cruise industry in the Asia-Pacific region, is expected to attract attendees from across the region and the Western Hemisphere.
the event includes a full conference program of panel discussions, a trade fair, business-matching program and travel agent training sessions.
"We were very pleased with the level of excitement and engagement that attendees displayed over the three days of conference sessions and trade show," said Michael Kazakoff, vice president of UBM Live. "As more cruise lines commit to Asia, growth is inevitable, and forums like Cruise Shipping Asia provide an excellent platform for networking and creating business opportunities."
"This first Cruise Shipping Asia was a long-awaited event for the region," said Rama Rebbapragada, chairman of Asia Cruise Association.
"As the first cruise-dedicated conference in Singapore, Cruise Shipping Asia 2011 has proven to be very timely and influential in showcasing and publicizing the industry's efforts and messages in growing the Asian cruise market," said Jennifer Yap, Managing Director, Royal Caribbean Cruises (Asia) Pte Ltd.