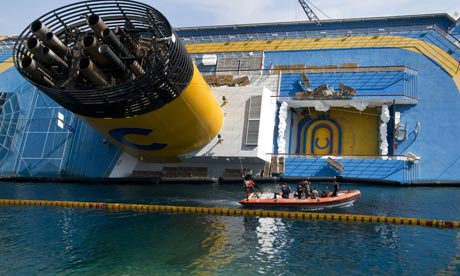 A key Senate Democrat thinks cruise ships have become too big to be safe.
Sen. Jay Rockefeller (D-W.Va.) said in an interview with CNN for an upcoming documentary about the January crash of the Costa Concordia cruise ship in Italy that large ships are harder to evacuate in cases of emergency.
"The bigger they build those boats, the more likely people are not going to be able to escape when they have serious incident," Rockefeller says in a preview for CNN's special, titled "Cruise to Disaster."
Rockefeller is chairman of the Senate's Commerce, Science and Transportation Committee. Lawmakers in both chambers have called for reviews of the safety of U.S. cruise ships after the Costa Concordia accident, in which at least 30 people died when the ship ran into a reef off the coast of Isola del Giglio.
The cruise liner was carrying 3,200 passengers and 1,000 crew members when it crashed. CNN's documentary said the vessel is still lying on its side in the water near Giglio.
Fort Lauderdale, Fla.-based Cruise Lines International Association (CLIA) spokesman Bud Darr defends the safety record of the U.S. cruise line industry, saying "[T]he safety of our passengers and crew is absolutely essential to our business."
CNN will air the special on July 8 at 8 and 11 p.m.
By Keith Laing, The Hill