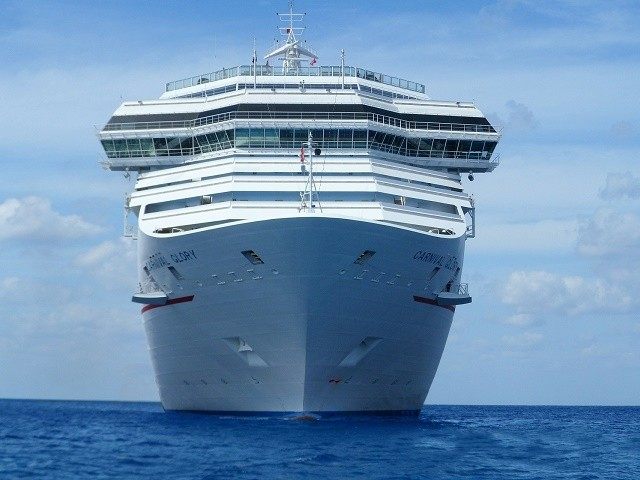 A number of cruise ships are to be hastily converted for migrant use over the next month, as massive demand for housing continues unabated.
Despite government efforts to introduce a semblance of control at the national borders, Sweden continues to receive thousands of migrants a week, but has long ago run out of beds and shelters. Having exhausted every government building, school gymnasium, and army barracks the Swedish government is now looking to pay out as of yet undisclosed sums to charter vast cruise liners outright to house migrants.
The government contract to provide floating hotels is potentially a lucrative one for the cruise trade. Despite additional additional wear to the ship's living spaces, the charters will require minimal crewing, low usage of fuel oil and no stress on the expensive marine diesel engines. So far several shipping companies have been in touch with the Swedish government to offer their ships, reports Afton Bladet.
Migrants could live on-board for a year or more while they are assessed for refugee and asylum status.
Speaking to the paper, Migration Bureau spokesman Willis Atkins said they expected to hire ships with up to 1,500 beds each, and they would be moored in the harbours of some of Sweden's largest cities including the capital Stockholm, multicultural melting pot Malmö, and Gothenburg. The first ships are expected to be ready before Christmas.
As if being stuck on a luxury ocean liner over winter with only occasional ship to shore boats wasn't bad enough for the thousands of migrants demanding accommodation in Sweden, the Migration Bureau is also looking to chartering oil rig platform accommodation, placing migrants even further from the shore. Mr. Atkins believes the first such craft could be ready for migrants before July.
The move to place the migrants in effective lock-down aboard ships moored off shore recalls the British prison hulks of the 19th century, when surplus or outdated warships were stripped of their sailing and fighting gear and used to house thousands in Spartan accommodation.
Cruise ships are just the latest luxury housing to be doled out to migrants in Sweden. As reported by Breitbart London last month, the Swedish state had leased the world's most northerly ski resort to house 600 migrants. Although a dream holiday for some, the resort may now be proving unpopular with those more acclimatised to warmer places, as it sits some 125 miles north of the Arctic circle and consequently receives zero hours of sunlight a day for much of the year.
By Oliver Lane, Breitbart.com
For more cruise news & articles go to http://www.cruisecrazies.com/index.html
Re-posted on CruiseCrazies.com - Cruise News, Articles, Forums, Packing List, Ship Tracker, and more