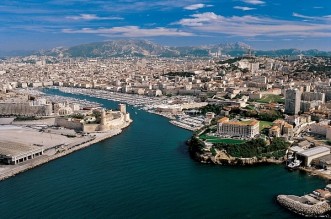 Four new European destinations open, three new cruise lines start operations, 20 ships enter into service, 79 cruise ships return to European waters from their winter routes
Brussels - As the summer cruise season gets under way in Europe, 79 ships will be sailing back to European waters from their winter routes in the Caribbean, Latin America, Africa and Asia, bringing the total fleet in the region this summer to 206 cruise ships, operated by 64 lines, serving 528 destinations stretching from the Mediterranean to the Arctic.
Underlining the industry's steady growth in Europe, the European summer fleet will include 20 new ships this year, including 13 ships re-entering service for new operators. In addition, three new cruise lines have started operations, and four new destinations have opened to cruise ships, data compiled for the Cruise Lines International Association and the European Cruise Council shows.
"The number of new destinations, new lines and new ships entering service in Europe this year are all further evidence of how cruising is growing and will continue to grow in the region, drawing on Europe's unique offering in terms of its rich culture, its varied geography and its long maritime traditions, and its expertise in hospitality and service," said Manfredi Lefebvre d'Ovidio, ECC Chairman.
"Seeing so many ships arriving in European ports for the start of the summer cruising season underlines how the European cruise sector is an integral and growing part of the global cruise industry that offers consumers high value holiday options and economic benefits to hundreds of communities," said Christine Duffy, President and CEO of CLIA.
By Michael McGarry, CLIA