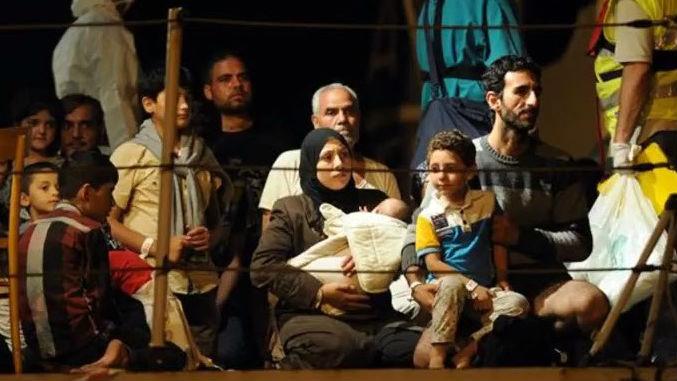 The Swedish Migration Board has inked its first deal for cruise ship housing for migrants, on schedule with its previously announced timeline. The Swedish Migration Board told media in November that it is running out of refugee housing on land and is considering both cruise ships and offshore accommodations facilities (flotels) as alternatives.
The first vessel, an unnamed cruise ship owned by firm Accumul8or Invest, will be able to accommodate as many as 1,260 refugees.
The Board has not yet announced where the ship will be berthed, but accommodations manager Willis Åberg told Swedish media that harbors could include Stockholm, Gothenburg, Malmö, Oskarshamn, Uddevalla and Gävle. Following contracts, site surveys and local approvals from harbor authorities, the vessel could be in place and accepting migrants as early as the summer of 2016.
"It's a bit unusual," Åberg told regional media. "It's nothing we're used to."
It is not unprecedented, though: in August a cruise ship was contracted to provide refugee processing space for authorities on the Greek island of Kos, a major migration arrival point, and as recently as the 1980s passenger vessels have been repurposed from leisure travel to troop transport in time of war.
As it struggles to find living quarters for thousands of permitted migrants, the board has taken other unusual steps to find shelter capacity, including housing at a luxury ski resort some 120 miles north of the Arctic Circle.
Åberg previously told media that a plan for temporary housing on public and private lands faces difficulty due to a shortage of tents.
The refugee problem appears to be easing for Sweden as border restrictions and reductions in residency permits take effect. The nation had an influx of 10,000 migrants per week in October, but the number has recently fallen to about 3,000 per week.
By The Maritime Executive
For more cruise news & articles go to http://www.cruisecrazies.com/index.html
Re-posted on CruiseCrazies.com - Cruise News, Articles, Forums, Packing List, Ship Tracker, and more