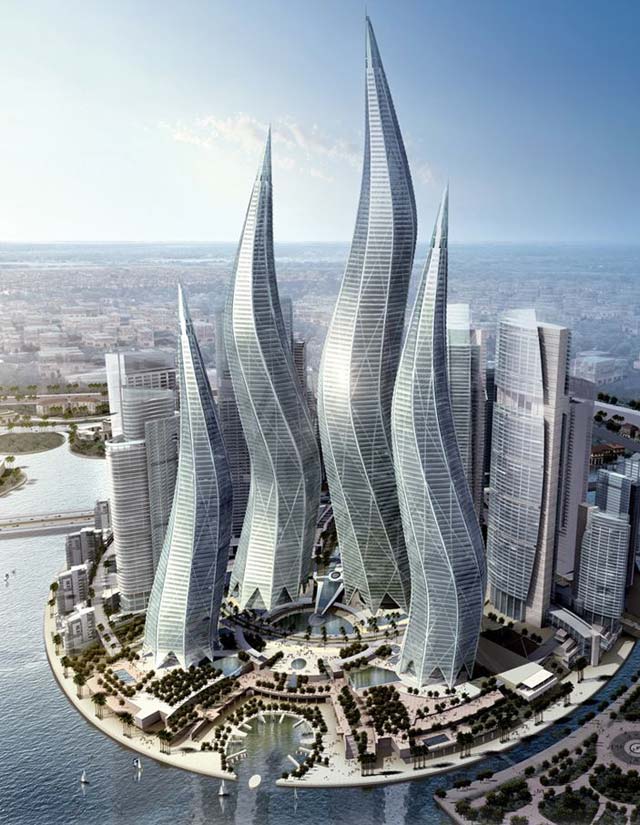 The region's only dedicated business to business cruise event will focus on a number of key commercial questions such as how cruise lines and destinations can work together to increase opportunities for cruising in the wider Middle East region and continue to attract repeat passengers.
The Seatrade Middle East Cruise Convention (SMECC), to be held between October 18-20 at The Meydan Hotel in Dubai, will feature a high level conference, exhibition, workshop, travel agent training day and networking opportunities. Since the announcement of its launch earlier this year, the event has excited interest both from the region and from a host of global cruise companies.
Chris Hayman, Chairman, Seatrade, said: "We have been delighted that so many senior executives from the cruise industry have found time in their schedules to visit Dubai for SMECC, and also to explore other destinations in the region that offer different attractions for their passengers," he added.
"It is not only cruise lines already sailing in the region that are represented – we also have representatives from those that will launch cruise programmes next year and others which are keen to touch and taste the destination for future itineraries."
The Seatrade Middle East Cruise Convention comes at an opportune time as according to new figures released last week by the Dubai Department of Tourism & Commerce Marketing (DTCM), the number of cruise passengers arriving into Dubai is expected to increase by 50,000 year-on-year through 2015, setting the tone for regional growth and validating expanding interest in the cruise tourism sector.
The keen interest in the Middle East as a cruise destination is underlined by statistics from the UK, one of the two largest source markets, with Germany – while cruising numbers rose six per cent overall, the percentage increase in passengers cruising in the Arabian Gulf/Red Sea rose a massive 76 per cent, making it the fastest growing cruise spot worldwide for ex-UK passengers.
In the region, Dubai's Port Rashid expects total passenger numbers for the 2011 season to reach 425,000 passengers, with DTCM forecasting continued steady growth for the next four years with 625,000 passengers by 2015, which represents a 38 per cent increase on 2010 figures.
Muscat's Mina Qaboos posted a record 231,000 passengers for the 2010/2011 winter season, up 72 per cent over the previous year, while Mina Zayed in Abu Dhabi will see around 145,000 cruise visitors this winter.
The conference programme will highlight issues including the factors behind the success of the Gulf as a cruise destination; deployment strategies and future potential, and the economic impact of cruise tourism in the region.
It will also cover the key topic of how to market the region to the global cruise industry, as well as itinerary and destination development, opportunities for shore excursions and promoting pre and post cruise programmes.
"The second morning will focus on how to sell cruising to Gulf residents, a topic of interest to international lines which are looking to expand their passenger mix, particularly in an area where holidaymakers are looking for quality options and, often, family entertainments," added Hayman.
Among the speakers lined up for the event are representatives from AIDA, Celebrity, Costa Cruises, Fred. Olsen, Hapag Lloyd, Holland America, Louis Cruises, MSC, Royal Caribbean, Saga Shipping, Seabourn, Silversea, The World, TUI and Variety Cruises.
In addition, top executives from Gulf tourism bodies will add regional input, with speakers from Government of Dubai, Department of Tourism and Commerce Marketing, DP World, the Oman Ministry of Tourism, Bahrain's Mathias Tourism, El Zayat Tourism from Saudi Arabia, DNATA and Rais Hassan Saadi, plus research and statistical input from DVB Bank se.
The cruise sector has been highlighted by many destinations in the region as one that can be enhanced and expanded, offering an opportunity to introduce the Gulf and wider Middle East to tourists who might not experiment with a single destination beach option.
Costa Cruises, the first major line to introduce Gulf itineraries, is upping capacity by 16 per cent this winter season, while Royal Caribbean will upgrade its operation with the introduction of Serenade of the Seas from 2012, and MSC arrives in the region this autumn with a series of winter itineraries out of Abu Dhabi with MSC Lirica, including Khasab in the Musandam as a major port of call for the first time.
"More ships means more opportunities for regional ports," said Chris Hayman. "Also attending SMECC will be port and tourism representatives from Ras Al Khaimah and Sharjah, and the event will provide a platform for them to engage with senior cruise officials to pursue joint opportunities."
"in addition, with major developments such as the planned transformation of Mina Qaboos in Oman in to a dedicated cruise port, plus new cruise facilities in Doha and Abu Dhabi, cruise executives will be learning more about the potential to expand their programmes in the region" he added.
The Seatrade Middle East Cruise Convention is hosted by the Government of Dubai, Department of Tourism and Commerce Marketing, Dubai Cruise Terminal and DP World. Sponsored by Rais Hassan Saadi – Cruise Division, Royal Caribbean Arabia and Saifee Ship Spare Parts & Ship Chandlers LLC.