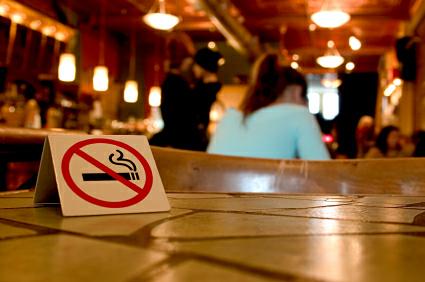 Add Seabourn and Cunard to the list of cruise lines tightening smoking policies.
The two Carnival Corp.-owned cruise operators have joined Disney Cruise Line this month in announcing smoking bans for more areas of their ships, including most cabin balconies.
A spokesperson for Cunard tells USA TODAY it is prohibiting smoking on the cabin balconies of its three vessels starting next spring. The ban will take effect April 28 on the 2,014-passenger Queen Victoria and 2,620-passenger Queen Mary 2 and May 9 on the 2,092-passenger Queen Elizabeth.
Luxury line Seabourn also is banning smoking on a small number of cabin balconies as well as inside passenger cabins (the line is one of the last to still allow smoking in the interior part of cabins).
A spokesperson for Seabourn tells USA TODAY that, effective early next year, smoking will be prohibited in all cabin interiors, including on the balcony-like openings found in category B suites on the line's smaller ships (Seabourn Legend, Seabourn Spirit and Seabourn Pride). Smoking still will be allowed on cabin balconies attached to other suites on smaller Seabourn ships as well as cabin balconies on the line's newer, larger vessels (Seabourn Sojourn, Seabourn Quest and Seabourn Odyssey).
Disney announced new smoking rules last week that take effect on its ships in November.
By Gene Sloan, USA Today
For more cruise news & articles go to http://www.cruisecrazies.com/index.html
Re-posted on CruiseCrazies.com - Cruise News, Articles, Forums, Packing List, Ship Tracker, and more