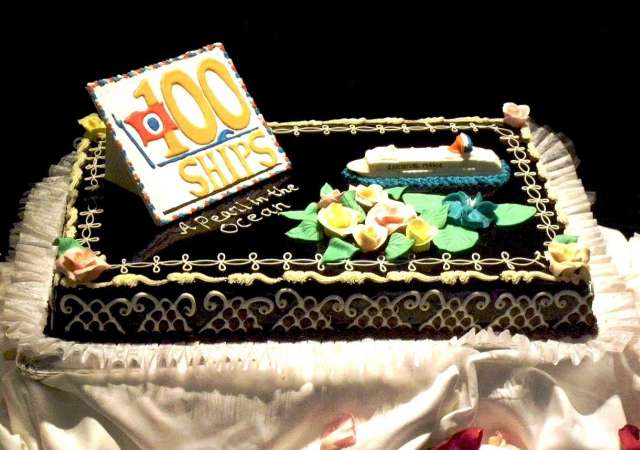 Carnival Cruise Lines was well represented in a culinary competition to commemorate Carnival Corporation & plc's 100th ship, the 130,000-ton Carnival Magic, which made her debut in Europe earlier this month.
Carnival Corporation & plc invited pastry chefs from across its 10 worldwide brands to create custom-designed cakes to celebrate the historic and unprecedented achievement.
Although many of highly imaginative and decorative entries from Carnival Cruise Lines' chefs were in the running as finalists, the team from Holland America Line's Rotterdam was deemed the winner, taking home a $10,000 grand prize which will be used for a crew celebration.
It's only fitting that a vessel from the Carnival Corporation & plc's flagship brand earned the 100th ship distinction as the company's origins date back to the launch of Carnival Cruise Line's first "Fun Ship," the TSS Mardi Gras, in 1972. The introduction of the Mardi Gras nearly 40 years ago set the foundation for the incredible growth of Carnival Corporation & plc, the largest cruise vacation group in the world.
In addition to the cake competition for its shipboard teams, Carnival Corporation & plc provided guests sailing aboard its 100 ships an opportunity to participate in the celebration with a complimentary champagne toast late last month. All told, more than 227,000 guests participated in the toast, believed to be the largest celebration of its kind at sea.