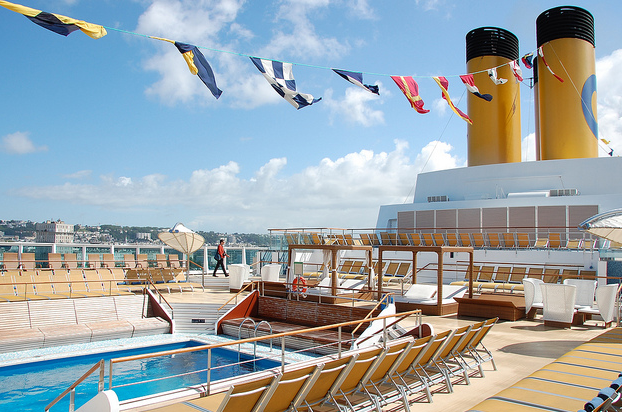 Carnival Corp & plc, the world's largest cruise shipping group, may sell some of the older vessels in its fleet as newbuildings enter service, Chairman and CEO Micky Arison said.
The addition of new tonnage is expected, to some extent, to replace existing capacity reductions from possible sales of older ships, he said in a statement last week that was issued in connection with an order for a new ship for both Holland America and Carnival Cruise Lines.
David Dingle, CEO of Carnival UK that operates Carnival Corp & plc brands in the UK, has noted that vessels built before the mid-1990s have significantly weaker fuel economy than more modern vessels and some of these vessels might be sold. He did not elaborate.
Among major vessels built before 1995 in the Carnival Corp & plc fleet are all three ships of P&O Cruises (Australia); Costa neo Romantica and Costa Classica of Costa Crociere plus Grand Celebration of Iberocruceros. The eight Carnival Fantasy class vessels of Carnival Cruise Lines were built from 1990 to 1998, but the design dates back to the late 1980s. The stern of two last units of the class was redesigned for Pods. The four Statendam class ships of Holland America Line were introduced from 1993 to 1996.
By Kari Reinikainen, Cruise Business Review