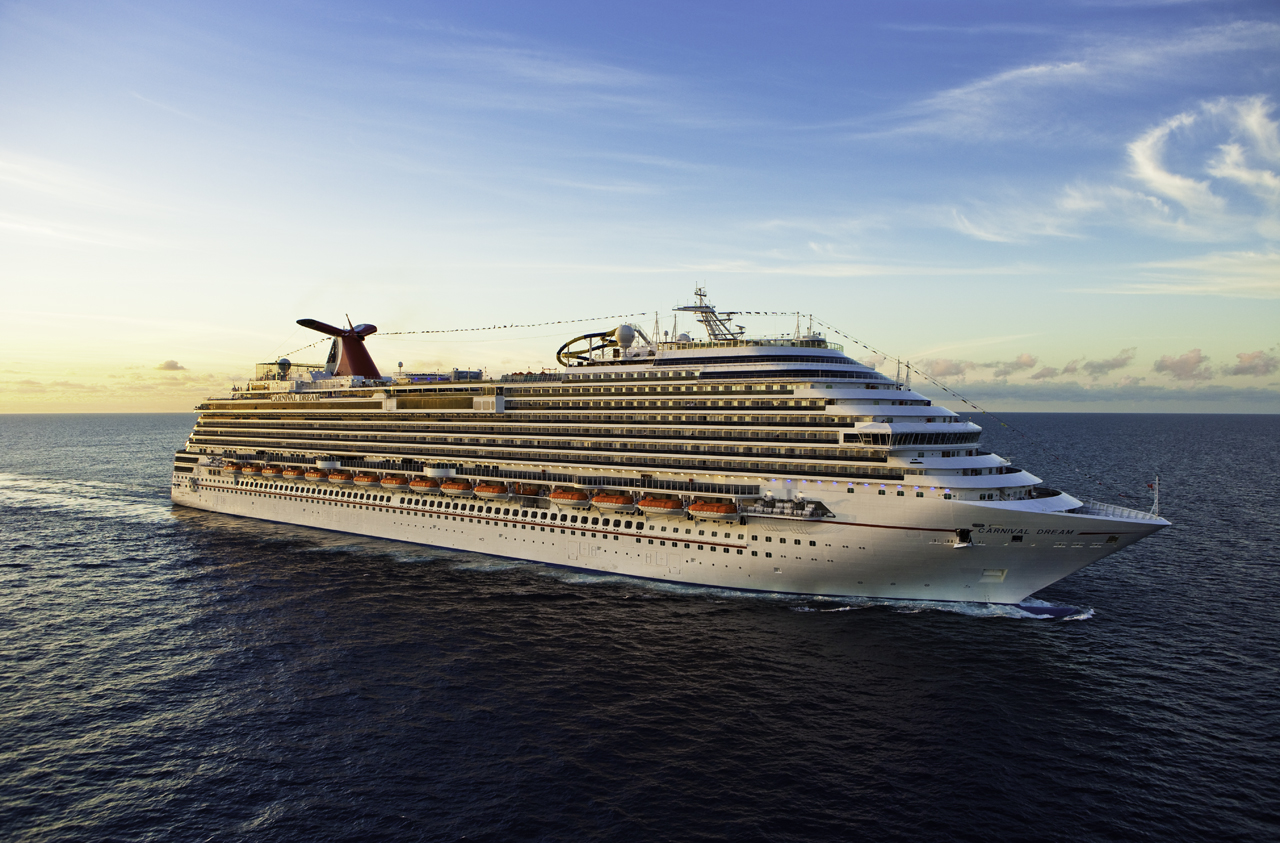 Carnival Cruise Line has launched a series of longer voyages with unique shipboard experiences throughout the Caribbean, Central America, Hawaii and Mexico.
The new Carnival Journeys program includes nine- to 15-day seagoing on several ships, including the Carnival Dream, Sunshine and Glory.
"We have received a tremendous amount of feedback from our guests and travel agent partners about the importance of consistently offering new Carnival cruise experiences," said Carnival President Christine Duffy.
"Carnival Journeys was created to offer our existing customers even more options while helping us to attract those guests who have not had the opportunity to sail with Carnival and may be enticed by these longer, more exotic itineraries."
The new program will debut with an 11-day cruise on Carnival Dream departing New Orleans on Oct. 4 and sailing to San Juan. The program will run through Nov. 27, 2016, with 28 departures from eight North American homeports including Los Angeles, Galveston, New Orleans, Miami, Port Canaveral, New York, Baltimore and San Juan. Cruises will operate either round-trip or one-way between these ports and San Juan.
Carnival Journeys include calls at less-visited ports such as Tobago, Grenada, La Paz, Martinique, Bonaire and Ixtapa.
Unique onboard activities include local entertainment such as calypso and soca, enrichment sessions in topics such as cooking, arts and crafts, digital photography and celestial navigation.
A "Throwback Seaday" will rekindle the 1980s with retro pool and deck games, dining options like Baked Alaska and the midnight buffet, movies from that era, and a circa 1987 version of the Carnival Capers shipboard newsletter.
The new "Authentic Eats" program will feature onboard cooking demonstrations with by local chefs and the chance to dine at their restaurants ashore for a nominal fee. Guests also can accompany the chef to local markets.
Another new program will let guests learn more about shipboard life through question-and-answer sessions hosted by the ship's captain, cruise director, hotel director and others.
Source: Theresa Norton Masek (TravelPulse, "Carnival Introduces Longer, Unique Voyages")
Re-posted on CruiseCrazies.com - Cruise News, Articles, Forums, Packing List, Ship Tracker, and more.
Please visit CruiseCrazies.com for more cruise news & articles.
Featured photo credit: Carnival-News dot com