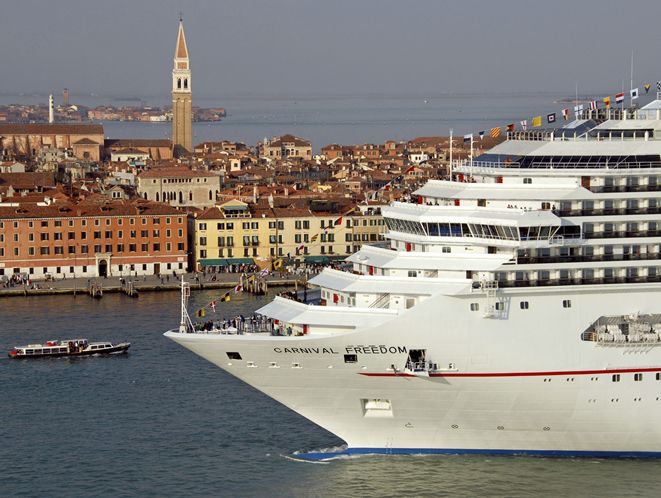 Carnival Cruise Lines is to send a letter to the UK trade today telling them it will have no ships in Europe next year, Travel Weekly reports in a news alert emailed to Cruise Business in the UK.
Carnival Cruise Lines, which has the 86,000 gross ton Carnival Legend based in Dover and the 102,000 gross ton Carnival Sunshine operating from Barcelona and Venice this year, said it did not think Americans, who make up the vast majority of its passengers, would pay increased airfares to cross the Atlantic.
Itineraries for 2014 have yet to be announced, but UK director Adolfo Perez said agents may be expecting Carnival to have European sailings next year. He stressed the deployment did not mean any scaling back of the UK office and said he was very hopeful that Carnival would bring a ship back in Europe for the 2015 season.
Carnival Legend will reposition to Australia this autumn, where it will become the second ship of the company to cater for the local market.
"The important thing is that our sales team is staying exactly the same size. In fact, we're even recruiting someone right now to replace one of the team that has just left to move overseas. The trade has really supported us and sales have grown significantly from this market and so we will remain as committed as ever with the same great commissions and marketing support."
"We are really hopeful of getting a ship back in Europe in 2015 and you can't just pull out for a year and then expect to just come back again when we need the trade, so it will be business as usual with us really engaged with the trade. Unfortunately, we just don't think the airfares for Americans will be affordable."
The letter to agents said: "Given the current market conditions, increasing air fares, and the fact that most of our guests are from the US, we have decided to not deploy a Carnival ship to Europe in 2014. This was a difficult decision for us, as we realise our guests truly love sailing with Carnival in Europe, largely because we provide great holidays at great value for money. We are hopeful we will return in the future."
"Carnival continues to be committed to the UK and Irish markets. Whilst we have relied on you all for our European deployment in 2013, you continue to bring guests to Carnival in the Caribbean… and they love it. In fact, the majority of our UK customers choose a cruising holiday that departs from North America. After all, we are the cruise industry leader in year-round Caribbean cruise holidays including departures from all of the major Florida ports and we are the only cruise line to offer year-round departures from Barbados, a true British favourite."
Following last year's decision to split the UK-based team overseeing the line from fellow Carnival Corporation operator Holland America Line, it has had a dedicated sales and marketing team under Perez based in London.
By Kari Reinikainen, Cruise Business Review
For more cruise news & articles go to http://www.cruisecrazies.com/index.html
Re-posted on CruiseCrazies.com - Cruise News, Articles, Forums, Packing List, Ship Tracker, and more