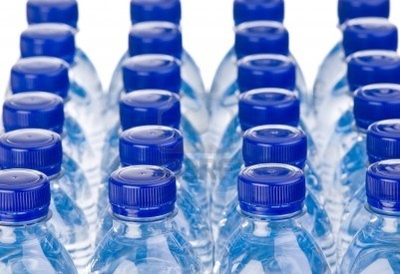 Sometimes the smallest things are the most touchy for clients. The onboard beverage policy – involving carry-on beverages and corking fees – is one of those. Passengers often rant and rave on the Facebook pages of a multitude of lines. Any small change or even the basic policies themselves cause a lot of noise from booked guests or potential cruisers.
Today, Carnival Cruise Lines is gingerly wading into those waters with a policy change. Booked guests are receiving a letter and agents are being notified.
Essentially, guests will no longer be able to bring any water, sodas, juices and other non-alcoholic beverages onboard in bottles. Carnival cites instances of alcoholic beverages being smuggled in those bottles – causing safety and security concerns. In turn, the line has reduced its price for bottled water to 12 bottles for $2.99, providing the water is reserved in advance. The price is comparable to what guests would pay in the grocery store.
To receive that price, the guest must reserve the bottled water online in advance; it will then be delivered to the room. If guests wait to buy it onboard, the price is $4.99 per 12 bottles. The line says it will basically break even with the new fee structure, if that.
Carnival stresses that people can still bring up to 12 cans or cartons (per person) containing juice, sodas and other nonalcoholic beverages. But bottles are not permitted. The carry-on wine policy and onboard corkage fee remains the same.
Carnival says some safety issues onboard have been investigated and found to be caused by guests' use of smuggled alcohol. Guests are also bringing what Carnival considers as "excessive amounts" of bottled water - thus slowing down embarkation as inspections must occur.
Not suprisingly, much of the abuse cited by the line is occurring with boarding in the U.S. for Caribbean itineraries. That said, all North American ports have a high complement of "drive market" guests -- who bring coolers and cart cases of water and other beverages, as they're not restricted by airline regulations or baggage fees.
To a lesser extent, this happens in Europe or elsewhere, but the policy changes made by Carnival today are being implemented fleetwide for all itineraries, the line said.
John Heald, Carnival's veteran cruise director who writes a personal blog and has a web site, told his readers today about this additional detail on the water front. He said:
• We will allow guests to bring their own distilled water if they are bringing a CPAP machine.
• We also allow nursery water for families with babies. You must have a baby with you.
For the full range of policy changes, here's the exact letter sent by Arlene Marichal, Carnival's senior director, solutions and special services, to guests:
"While your bags may not be packed just yet, we wanted to let you know about some changes to our Liquor & Beverage policy which is being modified effective with sailings departing July 9, 2015.
"Often times, we find guests transporting alcohol onboard through unauthorized means resulting in unmonitored consumption of alcohol. Unfortunately, this has led to behavioral and safety related concerns.
"We have also found that bottled beverages are frequently used to transport alcohol and the screening measures needed to validate the contents delay the embarkation process for all guests.
"For these reasons, we find it necessary to modify our Liquor and Beverage policy, including restricting guests from bringing bottled beverages aboard our ships. To avoid any potential disappointment at the start of your cruise, please familiarize yourselves with our new Liquor and Beverage Policy below, which will be strictly enforced.
• Guests are prohibited from bringing water, sodas and other non-alcoholic beverages onboard that are packaged in bottles.
• A small quantity of non-alcoholic beverages (i.e., sparkling water, sodas, juice, and milk) packaged in cans or cartons may be brought onboard on embarkation day only in guests' carry-on luggage. A small quantity is considered a maximum of 12 sealed, unopened cans/cartons of 12 ounces each or less per person.
• Guests are prohibited from bringing alcoholic beverages on board with the following exception:
At the beginning of the cruise during embarkation day only, guests (21 years of age and older) may bring one 750 ml bottle of sealed/unopened wine or champagne per person in their carry-on luggage.
A $15 corkage fee (a charge exacted at a restaurant for every bottle of wine served that was not bought on the premises), per 750 ml bottle, will be charged should guests wish to consume their wine or champagne in the main dining room, steakhouse or bar.
• All liquor, beer, other forms of alcoholic and non-alcoholic beverages outside of the exceptions referenced above are strictly prohibited in both carry-on and checked luggage and such items will be confiscated and discarded and no compensation will be provided.
• All alcohol purchased in ports of call or in the Fun Shops will be returned on the morning of debarkation.
• Guests are prohibited from bringing large coolers onboard since screening and movement of large coolers through embarkation is an impediment to the boarding and security process. However small, personal-sized coolers, no larger than 12"H x 12"L x 12"W for the purpose of housing small quantities of non-alcoholic beverages and/or medications are permitted as carry-on luggage.
We know some of our guests are accustomed to bringing on their own supply of bottled water so as part of this new policy we have significantly reduced the pricing for spring bottled water which will be conveniently delivered directly to your stateroom. Pricing is as follows:
• $2.99 (plus tax) for a 12-pack of 500 ML of bottled water for pre-cruise purchase. Please visit
to place your order before your cruise to ensure we have an ample supply onboard.
• $4.99 (plus gratuities) for a 12-pack of 500 ML of bottled water for purchase onboard.
We sincerely apologize for any disappointment these changes may cause however, we firmly believe this will result in a safer environment while also improving the embarkation process and the overall guest experience. Thank you for your understanding and cooperation. We look forward to welcoming you aboard."
Source: Susan Young (Travel Agent Central, June 9, 2015, "Carnival Bans Bringing Bottled Water Onboard")
Re-posted on CruiseCrazies.com - Cruise News, Articles, Forums, Packing List, Ship Tracker, and more.
Please visit CruiseCrazies.com for more cruise news & articles.