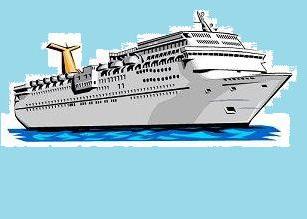 The 2,758-passenger Carnival Triumph, which a judge had ordered held in Galveston, is sailing today as planned, according to the line.
The legal snafu developed after the relatives of a German tourist who died in the Costa Concordia disaster filed a $10 million lawsuit in federal court in Galveston, according to Bloomberg news service.
John Heald, Senior Cruise Director for Carnival, alluded to the ship's detainment by U.S. Marshalls on his Facebook page when alerting followers that the ship would soon be released. A statement provided by Carnival confirmed, "The matter involving the Carnival Triumph has been resolved and the ship has just departed on its scheduled five-day voyage. The ship will operate its normal itinerary with stops in Progreso and Cozumel, Mexico."
Carnival Corporation is the parent of Costa Cruises, whose ship hit a rock off the coast of Italy and capsized on January 13. More than 30 people died in the tragedy, and the ship remains on its side near the island of Giglio.
Bloomberg reported that the warrant ordering the ship held in port states that the "court finds that the conditions for an attachment of defendants' joint and collective property within this district, mainly the MS Carnival Triumph, appear to exist upon an admiralty and maritime claim."
Earlier in the day, Carnival told x in a statement, "We are aware of the situation and are working through the appropriate legal channels to resolve it. The litigation in question relates to a matter that involved a European-based cruise line that is a sister line to Carnival Cruise Lines. We are optimistic that the issues regarding the Carnival Triumph will be resolved and the ship will depart on its scheduled voyage later today."