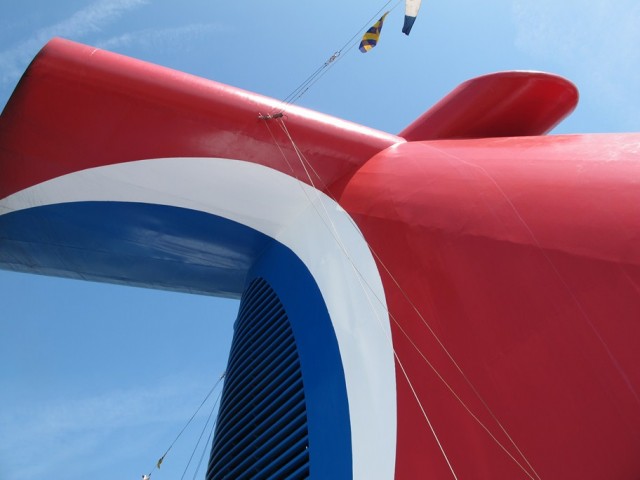 Carnival Cruise Lines updated the status of three of its cruise ships, but also took the unusual step of refuting what it calls "confusing" and "inaccurate" media coverage. In a statement updating the Carnival Dream, Legend and Elation, Carnival said it wants "to answer your questions and clarify many misperceptions that are being driven by confusing and, in many cases, inaccurate media coverage."
Carnival said it was completing the task of flying guests from the Carnival Dream, which remained docked in St. Maarten, to Orlando or their home airports via a combination of 21 charter flights and multiple commercial air flights. The company was also providing motorcoach transportation and about 600 hotel rooms in Orlando for guests who would need accommodations. The ship was expected to sail back to its homeport of Port Canaveral on March 17.
"The ship's power plant, propulsion and hotel systems are fully operational. Aside from some periodic interruptions to restroom and elevator service for a few hours Tuesday night, at no time have any of the ship's systems and services not been functional," Carnival said. "One public restroom was taken offline for cleaning Tuesday evening, but otherwise there were no issues with sanitation functionality or cleanliness on the vessel. Reports to the contrary are completely false."
Carnival reiterated that the Dream did not sail because it did not have a functioning back-up generator. A new one will be installed this week and the company expects the ship to depart on its next scheduled voyage on March 23.
Meanwhile, the Carnival Legend was expected to arrive and depart Tampa on March 17 after a propulsion issue forced the ship to sail at slower speeds of up to 19 knots. The ship's safety systems, steering and hotel services are functioning normally, the company said. Technicians are working on repairs, but one port of call -- Grand Cayman -- is being replaced with Costa Maya. Guests who choose to cancel will receive a full refund.
Carnival said a few reports have circulated that the Carnival Elation required a tugboat to tow it into New Orleans last week. "At no time has the Carnival Elation been under tow or required the assistance of a tug boat," the company said. "The ship continues to operate its normally scheduled itineraries. The ship is experiencing a minor technical issue with the steering function of one of its two redundant Azipod propulsion units and the tug that is trailing the ship while it travels on the Mississippi River is purely a precautionary measure. The ship is scheduled to return on time from its current voyage on Monday. Repairs are expected to be fully completed prior to the ship's departure for its next cruise on Monday afternoon."
Carnival concluded its statement with an apology and also said the string of problems is coincidental. "We would like to sincerely apologize to our guests for the disruption to their vacation plans as a result of these occurrences," the company said. "The cause of each one is unrelated although we take each of them very seriously. As always, the safety of our guests and crew is our foremost priority. Carnival Cruise Lines carries some 4.5 million passengers a year and operates thousands of cruises without incident. Our historical safety record is outstanding. We have comprehensive maintenance programs in place that meet or exceed all regulatory standards and requirements.
"We are committed to learning from any incident that may occur on one of our vessels to apply lessons learned and prevent future occurrences," Carnival's statement continued. "We are presently conducting a comprehensive fleet-wide review that encompasses multiple operational areas, systems and training. We have assembled an expert team from across the company, as well as a variety of outside experts to complete the assessment. We expect to make an announcement early next week on the initial steps of our implementation program based on the results of our review. In the meantime, we are confident that we will continue to provide our guests with a safe, fun and memorable vacation experience and look forward to welcoming them on board."
For more cruise news & articles go to http://www.cruisecrazies.com/index.html
By Theresa Norton Masek, Travel Pulse
Re-posted on CruiseCrazies.com - Cruise News, Articles, Forums, Packing List, Ship Tracker, and more