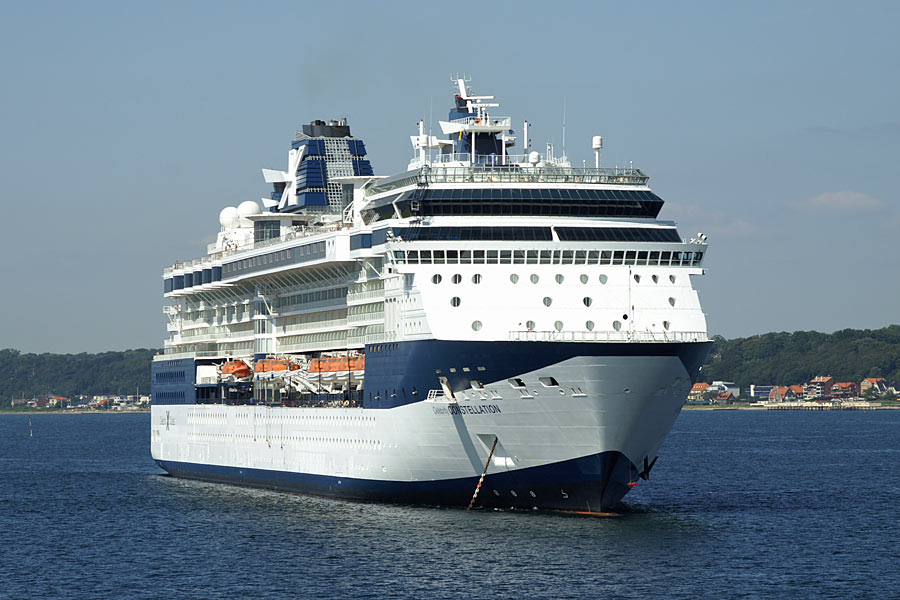 A cruise ship and its 2,163 passengers were stuck in Key West on Sunday night and most of Monday after the vessel experienced engine problems in Key West Harbor.
The 965-foot Celebrity Constellation had technical issues with one of its gas turbine engines shortly after leaving the Pier B dock at 5 p.m. Sunday, its scheduled departure time, according to cruise line spokeswoman Cynthia Martinez and Key West city spokeswoman Alyson Crean.
The ship made its way to the neighboring Outer Mole Pier, where Celebrity Cruises staff was making repairs as of Monday evening.
"Regrettably, the installation work has required more time than originally anticipated," Martinez said.
The ship's new departure time was set for 10 p.m. Monday, according to Crean and Martinez.
"It did bring in another port call for the city," Crean said, referring to the city's collection of daily passenger disembarkation fees from cruise ship companies. The city charged the company for a second day because it was docked longer than scheduled.
Because of the mechanical delay, and the time and speed needed, Celebrity Constellation was unable to make its scheduled port of call into Cozumel, Mexico, on Tuesday. Instead, it will call on Nassau, Bahamas, on Wednesday, Martinez said.
The Celebrity Constellation is an aging member of the Celebrity fleet. It made its maiden voyage in May 2002, according to Celebrity's website.
By Timothy O'Hara, Key West Citizen
For more cruise news & articles go to http://www.cruisecrazies.com/index.html
Re-posted on CruiseCrazies.com - Cruise News, Articles, Forums, Packing List, Ship Tracker, and more