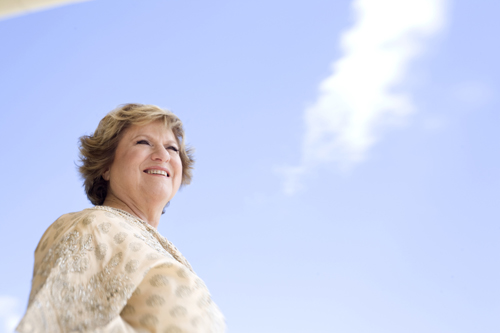 Carnival Cruise Lines named Lin Arison, wife of the company's late founder Ted Arison, godmother of Carnival Sunshine, the former 102,853-ton Carnival Destiny. The ship was renamed following a $155 million renovation this year, and will be officially re-named during a November 17 ceremony aboard the ship at its homeport of New Orleans.
Arison served as godmother of Carnival Cruise Lines' first ship, Mardi Gras, in 1972. She has also served as godmother to Carnival Destiny, at that time the world's largest cruise ship, upon its debut in 1996. Arison is the only person to serve as godmother for three Carnival ships, having also named Holiday in 1985.
Arison is s strong supporter of the arts and young and developing artists in Miami and around the world. She was awarded the 2012 National Medal of Arts by President Barack Obama for her contributions as a philanthropist and arts education advocate, and is responsible for initiatives including the founding of the National YoungArts Foundation and the New World Symphony (NWS) in Miami Beach.
By Brian Major, Travel Pulse
For more cruise news & articles go to http://www.cruisecrazies.com/index.html
Re-posted on CruiseCrazies.com - Cruise News, Articles, Forums, Packing List, Ship Tracker, and more