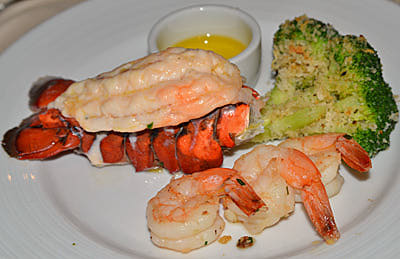 Celebrity Cruises has cancelled the June 9 departure of the Celebrity Expedition in the Galapagos Islands after its permit to sail in Galapagos National Park was suspended for 45 days. The cruise line was cited for the transportation and storage of 12 kilograms of frozen lobster tails in the Galapagos while out of season. The June 2 cruise was previously cancelled.
A Celebrity spokeswoman said the lobster was purchased legally during the season from local fishermen certified by the national park. "No purchases of lobsters were made out of season," the company said. "A new regulation published by the park stated that the lobsters must be consumed within five days after the end of season. The violation is for having the frozen lobster tails in our freezer after the season ended."
Despite the 45-day suspension, Celebrity hasn't cancelled other cruises yet because it is negotiating to restore the permit as soon as possible. The line posts updates on the situation on its website.
Guests booked on the June 9 cruise will get a full refund and a 25 percent credit for another Celebrity Xpedition cruise. The credit is based on the amount they paid for their June 9 cruise and may be used within two years. Future cruise certificates will be mailed to guests' home address or travel agent within two to three weeks. Celebrity will refund air costs if purchased through the cruise line. Those who did not purchase air through Celebrity will be reimbursed for airline change fees. Those booked on the June 9 cruise can call 888-829-4050.
By Theresa Norton Masek, Travel Pulse
For more cruise news & articles go to http://www.cruisecrazies.com/index.html
Re-posted on CruiseCrazies.com - Cruise News, Articles, Forums, Packing List, Ship Tracker, and more