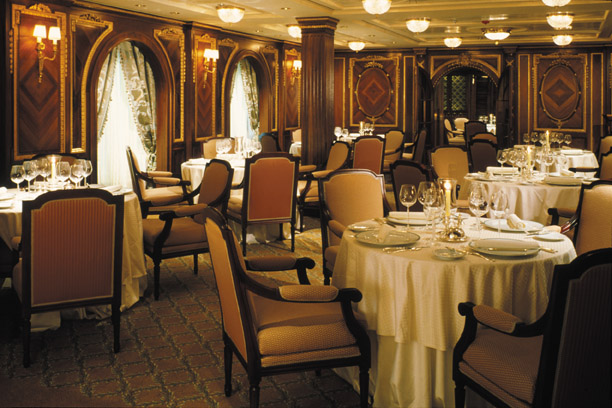 Celebrity Cruises has increased the service fees at most of its specialty restaurants by $5 fleet-wide. The change went into effect on March 1. Norwegian Cruise Line is raising the cover charge at its Cagney's steakhouses from $25 to $30, starting on Norwegian Epic on April 13 and then rolling out to the rest of the fleet. The line said it is making the change because it is "in the process of making enhancements to the menu at Cagney's."
At Celebrity, the dining charge increased at every specialty restaurant except for the Lawn Club Grill on Celebrity Silhouette and Reflection, which remains $40, and The Porch and Bistro on Five, which are still $5.
The fee is now $45 at Murano, a French continental restaurant on Century, Eclipse, Equinox, Silhouette, Solstice and Reflection. At Qsine, the whimsical eatery with menus on iPads, the cover charge was raised to $45. Qsine is found on Eclipse, Infinity, Silhouette, Summit, Millennium and Reflection.
The charge is now $45 at the French continental specialty restaurants on Celebrity Constellation (Ocean Liners Restaurant), Millennium (Olympic Restaurant), Summit (Normandie Restaurant) and Infinity (SS United States Restaurant).
The service charge is now $35 at the Tuscan Grille steakhouse on Constellation, Eclipse, Equinox, Silhouette, Solstice and Reflection. Silk Harvest, an Asian restaurant, now has a cover charge of $30.
For more cruise news & articles go to http://www.cruisecrazies.com/index.html
By Theresa Norton Masek, Travel Pulse
Re-posted on CruiseCrazies.com - Cruise News, Articles, Forums, Packing List, Ship Tracker, and more