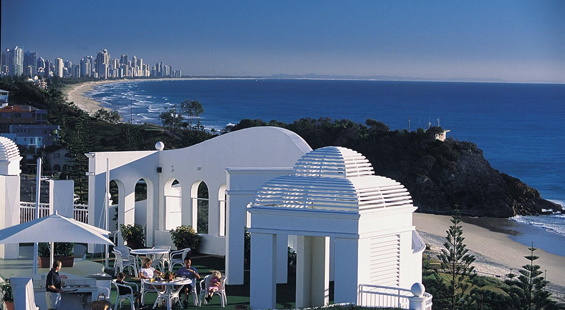 Celebrity Cruises is offering a booking promotion focused on free and $49-per-person stateroom upgrades. The "Upgrade Your View" promotion has expanded to include select Mediterranean cruises. The promotion, which kicked off Feb. 1 and runs through Feb. 28 on new bookings only, will continue to offer stateroom upgrade opportunities on select Caribbean cruises.
Guests who book select 10-, 11- and 12-night Mediterranean cruises sailing between May and September are eligible for a free upgrade from an ocean-view to a veranda stateroom. One eligible cruise is a "Savor Your Destination" theme cruise, featuring a guest chef, on the Celebrity Solstice's Oct. 11 departure.
The upgrade offer applies to select Caribbean sailings departing in March, April, October and November as well as January and February 2012. Guests get free upgrades from an ocean-view to veranda stateroom on seven-night cruises on Celebrity Solstice and Celebrity Eclipse, or $49-per-person upgrades from an inside to ocean-view stateroom on seven-night cruises on Celebrity Summit or four- and five-night cruises on Celebrity Century or Celebrity Millennium. In the Caribbean, several theme cruises are included in this promotion. On Celebrity Eclipse's April 4 departure and Celebrity Solstice's Dec. 11 cruise, guest glass artists will demonstrate their expertise at the Hot Glass Show at The Lawn Club. On the March 26 and Dec. 10 voyages, the Celebrity Eclipse will host "Savor Your Destination" guest chef theme cruises.
Celebrity's Mediterranean vacation rates begin at $1,499 per person. Celebrity's Caribbean sailings start at $349 per person. Prices are per person, cruise only, based on double occupancy in an inside stateroom, and subject to availability. Itineraries and prices are subject to change without notice.
During the month of February, Celebrity also is running a promotion on select cruises sailing in Australia and New Zealand from November through March 2012. Celebrity will pre-pay the standard recommended daily gratuities for stateroom service and main dining room waiter for guests who book eligible cruises during the booking window.