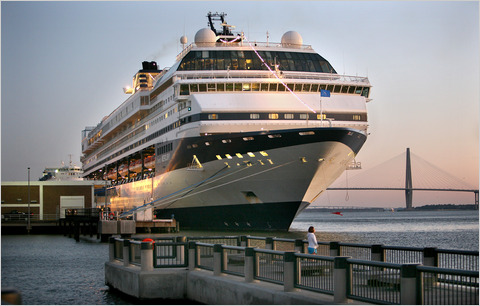 Celebrity Cruises says over 300 passengers suffered a gastro-intestinal illness, thought to be norovirus, on a cruise to Nova Scotia.
The ship, the Celebrity Summit, departed Cape Liberty in Bayonne on Sept. 21st and returned Saturday morning.
In a statement released Wednesday, Celebrity Cruises said that over the course of the sailing, 311 of 2,113 passengers and 14 of 954 crew members experienced the illness.
The company says those affected by the illness responded well to over-the-counter medication being administered onboard the ship.
Following the ship's arrival, Celebrity Cruises says it will conduct an extensive and thorough sanitizing onboard the ship and within the cruise terminal, to help prevent any illness from affecting the next sailing.
Also, all passengers will receive a letter at boarding that asks if they have experienced any gastrointestinal symptoms within the last three days.
The cruise line says any guests wishing to reschedule have been allowed to do so.
By ABC7 Eyewitness News
For more cruise news & articles go to http://www.cruisecrazies.com/index.html
Re-posted on CruiseCrazies.com - Cruise News, Articles, Forums, Packing List, Ship Tracker, and more