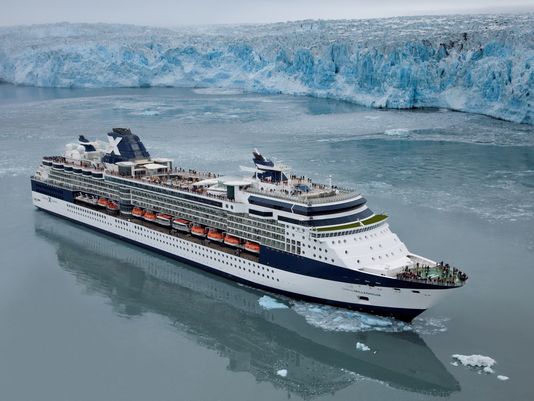 The Celebrity Cruises ship that was grounded by a propulsion problem last week is again having trouble.
The 2,138-passenger Celebrity Millennium made an unscheduled return to Ketchikan, Alaska late Sunday due to an unspecified mechanical problem and remains docked in the port today. A port call in Icy Strait, Alaska has been canceled.
"Due to a mechanical problem in one of Celebrity Millennium's two propulsion units, the ship returned to Ketchikan last night," Celebrity says in a statement sent to USA TODAY. "The ship is capable of sailing without the affected unit. However, in an abundance of caution, the captain decided the safer and more prudent action was to return to port to evaluate the issue."
Celebrity's statement didn't say whether the two incidents are related.
This is the third straight sailing of the ship that has been affected by mechanical problems. The 91,000-ton vessel limped into the port of Seward, Alaska on Aug. 9 several hours behind schedule after experiencing an electrical problem with one of its two propulsion motors. It underwent three days of emergency repairs, resulting in the cancellation of every port call on the ship's subsequent sailing. Passengers on that voyage received complete refunds and a credit toward a future cruise.
The Celebrity Millennium currently is on a seven-night Alaska cruise that began Friday in Vancouver, B.C.
The mechanical issues on the Celebrity Millennium come nearly six months after a string of technical problems on Carnival ships left many Americans questioning the reliability and safety of cruise ships.
By Gene Sloan, USA Today
For more cruise news & articles go to http://www.cruisecrazies.com/index.html
Re-posted on CruiseCrazies.com - Cruise News, Articles, Forums, Packing List, Ship Tracker, and more